Every month, Centreon extends its connector catalog (a.k.a. monitoring packs or Plugin Packs) and implements new ones, allowing you to connect your IT monitoring with more ITOps tools. The result: increased visibility and business observability capabilities. We also offer enhancements and fixes on existing connectors.
Here is the latest news on your best allies: our monitoring connectors!
To learn more, you can also read the related documentation, contact our sales team or post a message on The Watch.
New monitoring packs available
Eight new connectors are joining the family!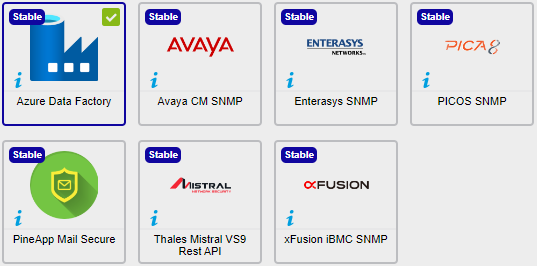 This month's release includes security-oriented templates and plugins to help you track your devices' health and performance (Thales Mistral VS9, PineApp Mail Secure).
It also includes network and communications features, with the new Avaya Communication Manager Pack, Enterasys SNMP, and PICOS, which is shipped embedded in Pica virtual switches.
Because energy management is crucial– and now that, given the current energy crisis, a closer look at energy consumption is more than called for– you can monitor your on-site Himoinsa power devices with a brand new connector.
Enhancements

Great enhancements this month! The Azure Management Costs pack now includes compliance checking modes and extends monitoring use cases to FinOps. Check the detailed post on this topic.
New Generic SNMP discovery is available! Scanning the network with the existing rule was great, but we thought it'd be interesting if we could discover all IP addresses and VLANs for a given host to then check each of them with ICMP. So now, you can achieve this with this pack,thanks to this new discovery provider.
See beyond the storage pool dimension: You can now monitor LUNs configured on Huawei OceanStor.
Enhancements impacting current configurations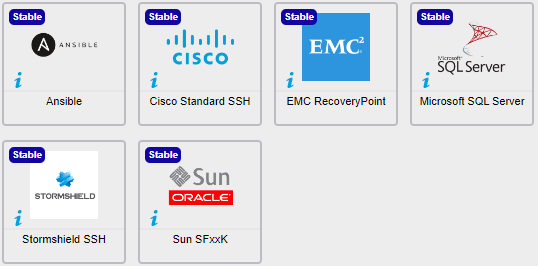 After a first security update at the beginning of the year, allowing you to get passwords from vaults and encrypt your cache files, we are again enhancing security to further prevent malicious users from running unauthorized commands on monitored systems.
This security update required rewriting and modernizing some connectors' code. So if you are using some of the connectors shown above, make sure to run a careful update and that you are always using the latest version of both plugins and packs.
Bugfixes

Several fixes are shipped with this release:
the missing Aggregates service template was added to the NetApp Ontap Rest API connector
Some mode names were corrected in Windows NSClient 0.5 connector's command definitions
Removed typos in Mikrotik SNMP uptime command.
In latest Centreon versions (>= 22.04), IP-Label Ekara host discovery provider now correctly obfuscates sensitive macros.
If you use some of the packs shown above, you should consider upgrading. Bug fixes may have more or less impact depending on how you use them. To know if a quick upgrade is required, simply check the release note.
Want to help us or suggest improvements? Join us on The Watch or GitHub 💥 and add a star ⭐ Also, feel free to come and discuss plugins and connectors (monitoring packs, Plugin Packs) on The Watch.
See you next month for more new features!