About Centreon
The best businesses run on the best IT.
Trusted by hundreds of high performing organizations, choose the most open, scalable, and easily integrated monitoring platform on the market.
All at the best TCO.
We are Centreon. European leader in IT monitoring.
Born in 2005, we have 18 years of unique expertise in infrastructure, network and digital user experience monitoring.
Pioneer of open-source monitoring and European leader, we have become a major player in the global SaaS ecosystem.
With 950 customers, 250,000 users in 70 countries, an average growth of 35% per year, 80 partners and 170 employees in our 5 offices worldwide, our ambition is to be the reference partner of organizations for the monitoring of their digital performance.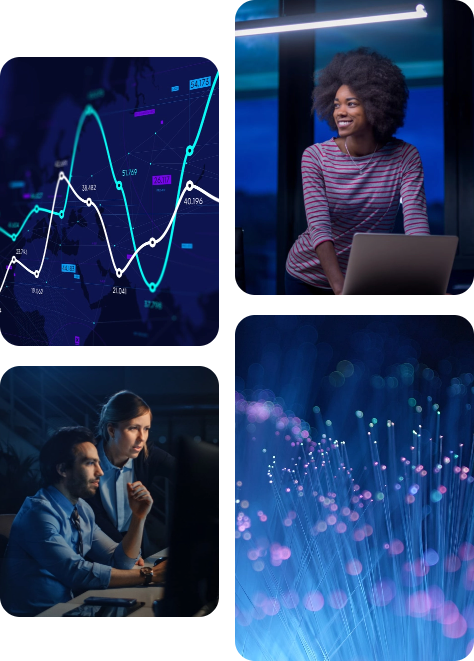 OUR MISSION
Giving CIOs the Best Monitoring Platform for Digital Performance
There's no separating business performance from IT performance today.
The pursuit of innovation, importance of customer experience and demand for efficient business processes depend on the deployment, integration and sunsetting of a myriad of cloud and edge applications, workflows and platforms.
This ever-changing, complex digital environment is never static. It's always on. Therefore it must be completely visible and continuously monitored to meet specific objectives. This defines the mission of Centreon – providing the best monitoring platform that ensures digital performance.
Centreon delivers the single source of truth for IT performance, replacing, consolidating and streamlining disconnected tools into one comprehensive platform that provides multiple views and supports multiple performance objectives.
Our mission is to serve CIOs with complete IT visibility so they can improve the company's digital performance.
18
Years of monitoring expertise
250k
Users of the Centreon platform
80
Partners in the Centreon ON partner program
An Open Source DNA
Centreon was born from Open Source. Collaboration, flexibility and interoperability are the company's core principles and the engine of its growth. Today, Centreon manages a dynamic and global open source community of more than 250,000 IT professionals who inspire technological advances and innovation.
Our values

Customer First
At Centreon, the customer is at the core of every decision and action we take. Our relationships with clients are valuable. Helping our clients achieve their goals is our number one priority, and we are constantly looking for new ways to exceed their expectations.

Take Responsibility
Centreon is the reference tool for monitoring the infrastructures of our customers around the world, a responsibility that we take very seriously. For our teams, responsibility is expressed on a daily basis by taking ownership of audacious topics and actions. Every day, our team asks itself how it can contribute and add more value to our customers and our community. While mistakes can happen, those who don't take risks can miss valuable opportunities. We continually strive to learn from our mistakes, to leave no problem unsolved and to take responsibility for everything we do.

Teamwork for success
Our team prides itself on its spirit of companionship and collaboration. But our sense of team doesn't stop there. We believe that it is people who bring value to technology and continually invest in our employees, customers, partners and open source community to empower them to achieve their goals. We were born in open source, and the foundations of collaboration, flexibility and interoperability are in our DNA.

Innovate for simplicity
Leonardo da Vinci said that "Simplicity is the ultimate sophistication". Innovating with simplicity, maintaining user-friendly and accessible software is at the foundation of our software and our corporate culture. We strive to build simplicity into everything we do, from code development to communications to our relationships with our customers, partners and community. For us, if it's not simple then it's not really mastered.

Work & Play
Our team members are our greatest strength, and reconciling work and private life is a rule for us. But when we have to, we know how to work hard and have fun just as hard. The smartest teams bring a spirit of play to their work and to everything they do. Celebrating personal and team successes – big and small – is part of our daily life.
Our commitments
We care for our employees as well as for the world around us.
Centreon's commitments have always been at the heart of our culture.
The environment and sustainability by joining the UN Global Compact and PlanetTech'Care
Gender equality by adhering to the Women's Empowerment Principles
Diversity by signing the "Diversity Charter"
Boilerplate
Centreon is a global provider of business-aware IT monitoring for always-on operations and performance excellence. The company's AIOps-ready, business-aware IT monitoring platform is renowned for its unique ability to monitor today's complex and converging infrastructures, from Cloud-to-Edge. Privately held, Centreon was founded in 2005 with roots in open source software.
The company continues to steward a dynamic open source framework and a growing, vibrant global community of 250,000. Today, Centreon is trusted by organizations of all sizes across a wide range of public and private sectors. Its head offices are located in Paris and Toronto, with sales offices in Geneva, Milan, Luxembourg and Toulouse. For more information, visit centreon.com.
Ready to see how Centreon can transform your business?
Keep informed on our latest news