MSP Monitoring
Growth opportunities for Managed Service Providers
Choosing a dedicated MSP Monitoring platform can extend your service portfolio and create new growth opportunities.
USER CONTEXT & CHALLENGES
Watch the Edge for new growth opportunities
Infrastructure Managed Service Providers (MSPs) provide ongoing support and administration services on their customers' premises for a range of processes and functions from network to applications or security. During the last 5 years, they followed their customers' move towards the Cloud, and became Hybrid Infrastructure MSPs, managing what was until now the complete infrastructure: legacy, private cloud and public cloud.
However, organizations are now rapidly engaging in the next phase of their digital transformation journey to become full-fledged digital businesses. Digital business applies digital technologies and capabilities to their products, services and business models. Digital business operates in the cloud, at the edge and everywhere in between, connecting people, processes and things to optimize customer experience.
This creates a new growth opportunity for MSPs to manage their customers' digital touchpoint environment. In a recent market study ("Market Insight: Tech CEOs of Infrastructure MSPs Can Seize Growth Opportunities Through Digital Touchpoint Services", December 2019), Gartner found that "Six of the top 10 infrastructure managed service providers (MSPs) are growing less than the market because of a focus on internal enterprise IT environments, which are often cost-sensitive and provide lower-value returns."
MSPs are now set to extend their service portfolio to include the digital infrastructure platform, expanding management of traditional network, security and information infrastructure to include remote devices (IoT, mobile, OT) and infrastructure at the edge. Gartner expects that by 2024, at least 50% of enterprise applications in production will be IoT-enabled, and makes the strategic assumption that "By 2023, two-thirds of global infrastructure managed service providers will gain at least 50% of their revenue through managing the digital touchpoint environments of their clients."
The success of today's digital business is driven by the performance of multiple complex IT workflows that make innovative customer experiences or efficient processes a reality.
To efficiently address this new growth opportunity, MSPs face the challenge of integrating into their Operations Center a dedicated MSP monitoring platform that gives Cloud-to-Edge visibility on the infrastructure supporting these workflows.
Choosing a monitoring platform that fulfills the demanding requirements of an MSP Operations Center while providing holistic visibility of digital business infrastructure is a key decision to take before addressing this new growth opportunity.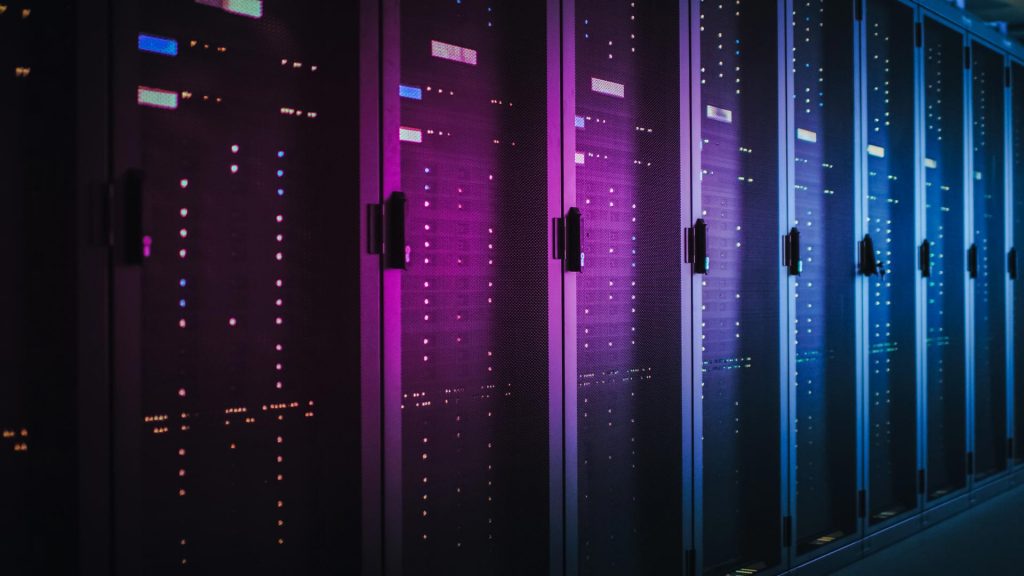 WHAT WE DO
Centreon MSP Edition: a dedicated MSP Monitoring platform
Centreon comes in multiple commercial editions that extend the Open Source framework to address the specific requirements of various market segments. The Centreon MSP Edition is our most extensive software edition and is a dedicated MSP Monitoring platform.
The Centreon MSP Edition is an infrastructure monitoring platform that can be shared among multiple customers. It can monitor the variety of environments, equipment, architectures and applications that can be found at each customer, from the Cloud to the Edge (and everything in between). Whether your customers are at the beginning of their journey towards Digital Operations or already a competitive Digital Business, Centreon MSP Edition has got you covered.
While the Centreon modern user interface facilitates alert management and root cause analysis, the platform tightly integrates with other tools in the Operations Center, such as ITSM solutions, to decrease Mean Time To Repair.
A must-have for an MSP-ready monitoring platform is the capability to give customers visibility not only on the performance of their infrastructure but also the performance of the managed service they buy from their MSP. Centreon MSP Edition automatically computes and share Service Level Agreements KPIs to that avail.
Tackling a growth opportunity requires a production tool that can scale along the MSP business growth. Centreon is a robust platform which monitoring capacity can easily scale up and down when necessary.
The Centreon MSP Edition is a complete commercial package, with a support plan that takes into account the extra criticality of a monitoring platform shared among many customers and a dedicated Pay-per-Use pricing model designed to perfectly fit MSPs' business models.
HOW WE DO IT
Improve your productivity while creating value for your customers
Infrastructure Managed Services is a very competitive market. At Centreon we believe you should make no compromise and simultaneously plan for productivity improvement in your IT Operations Center while developing a service portfolio that creates extra value for your customers.
Invest in a dedicated MSP Monitoring platform to build an IT Operations Center that fosters productivity. The IT Operations Center is where the MSP operations team serves customers from: proactively monitoring and managing their IT infrastructure, performing daily maintenance operations, creating and assigning incident tickets when problems are identified, performing root cause analysis, assisting customers in troubleshooting or evolving their infrastructure.
These Centreon IT Monitoring platform key characteristics will help MSP better serve a variety of customers from an efficient Operations Center:

Centreon is a shared platform that aggregates monitoring information from all your customers in a single, unified user interface.

Centreon Pollers collect monitoring data either remotely or locally on your customer premise, easily crossing firewall, NAT and any other network security topologies.

Role-based Access Control let you precisely fine-tune user access rights to efficiently organize your teams or cope with any privacy concern.

Centreon Remote Servers give your customers full visibility on their infrastructure without compromising your Operations Center security.

Centreon is a robust and scalable platform, with active/standby redundancy and extensible monitoring capacity.

Centreon is an API-centric platform that tightly integrates with your Operations Center ITSM, IT Automation and AIOps toolsets.

The online Plugin Packs Library, with 470+ ready-to-monitor connectors, makes signing a new customer with unknown infrastructure a no-stress situation.

The Auto-Discovery Engine ensures your platform configuraiton is always up-to-date, even with highly dynamic software-defined or cloud environments.

The web user interface implements a modern User Experience that increases the productivity of operations team in charge or proactive maintenance and incident management.
Design a service portfolio that creates value to your customers. A high productivity that leads to competitive prices while retaining profitability is not enough to attract and retain customers. What is also required is the development of a competitive advantage. This is done by offering a differentiated service portfolio that goes beyond simple monitoring and managed services.
The Centreon MSP Edition functionalities give the right flexibility to create a portfolio of multiple services designed to differentiate yourself, create customer loyalty and increase margins. These are examples of monitoring service building blocks that can be assembled with other managed services assets to design a complete MSP service portfolio:

Proactive Monitoring. First things first: at the basis of any MSP offering is the capability to proactively identify problems in the customer's IT infrastructure.

Morning Check. A lot of IT Operations must be up and running at least one hour before opening of business hours. Automatically send your customers a simple "Morning Check" dashboard every morning to inform them that their operations are good to go.

Real-Time Visibility. Your customers trust you but still need a real-time view about how their IT is performing, to inform users about performance degradation and take actions to adapt their business operations and ensure business continuity. Centreon custom dashboards, with their graphical cockpit and geographical real-time views are perfect tools to share IT performance visibility with customers.

SLA Reporting. Customers want proof that they get the service they're paying for. Centreon analytics and reporting functionalities have been designed to report on service levels. Weekly and monthly reports can be automatically produced and sent to Customer Success Managers, or directly to their customers. They can report about the customer's IT Performance: availability rates, number of critical alerts, Mean Time To Repair, Mean Time Between Failures. They can also offer capacity planning insights about bandwidth consumption or storage capacity. And most importantly, these reports can demonstrate how the MSP was able to achieve its Service Level Agreements.

Shared Operations with a Dedicated Remote Server. Some customers outsource their IT Operations but still have teams who need to be involved in daily operations. They are looking for a way to share IT Operations between their internal resources and the MSP operations team. MSPs can dedicate a Centreon Remote Server to such customers. While the MSP retains full control over its customer IT Operations, the customer's operations team can benefit from its own dedicated Centreon platform. Not only do they gain full visibility, with a possibility to create their own graphical dashboards, they can share the load with the MSP for all event management operations, such as alert acknowledgement for example.

Edge, IoT, Operations Technology managed service. Embrace the new growth opportunity and manage the digital touchpoint environments of your clients. While the internal enterprise IT environments are often cost-sensitive and provide lower-value returns, the new digital environment at the edge of the network is the enterprise revenue center, bringing higher business value.
3 KEY BENEFITS
Why consider Centreon if you are a Managed Service Provider?

Build an efficient IT Operations Center.
Leverage the future-proof Centreon platform architecture to improve your productivity.

Create value for your customers.
Design a service portfolio that goes beyond support and administration, and all the way to the Edge.

Get a predictable ROI.
Grow your business with no risk of over-investing with a Pay-per-Use Pricing Model that fits your Business Model.
Ready to see how Centreon can transform your business?
Keep informed on our latest news