As you may have noticed, Centreon releases new connectors (Plugin Packs) as well as enhancements or fixes to existing connectors on a monthly basis.
From now on, we'll let you know about new Plugin Packs releases or enhancements through a monthly blog post. We'll be as concise as possible, but if you need to learn more on some of the new items, you can explore the relevant documentation or get in touch with our Presales team. You can also connect with us using the #centreon-plugins channel on Slack.
New Plugin Packs of the Month

Seamlessly Integrate
Applications: 
Graylog

(Log Manager)—If you're using Graylog, you'll now be able to send out queries from your Centreon platform to collect the data you need from various log types (apps, network, systems or any other type of notifications) and correlate them in your Centreon platform so you can trigger alerts from one centralized place. This blog post provides more details on

how to integrate Graylog to Centreon.

VerneMQ

(high performance MQTT Broker)—Use this integration to check all components involved in your MQTT software operations, including clusters, listeners, etc.

Google Workspace

—You can finally stop wondering if issues reported by end users originate from your own IT system or from Google. Use it to connect to public Google APIs to check status and detect in real time issues affecting Google Workspace services.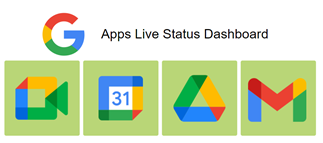 Cloud:
Amazon SES

(Simple Email Service)—Any AWS Administrator knows how important it is to monitor bounce and complaint rates on Amazon's Simple Email Service – you can now integrate this to your Centreon platform. 
Hardware and Devices:
CyberPower PDU and UPS

—These are now officially supported with a dedicated Plugin Pack. You can finally feel confident about the resilience of your installations' power capabilities – and you won't be feeling the heat the next time a problem comes up. 
Network:
Dell OS10

—Switches can now be under your constant, careful watch. Should any underlying component fail (fan, power supply, etc.) or should one of the system metrics be about to turn red  (CPU, memory, traffic, etc.), you'll be notified at the right time to fix it.
That's it for November. Until our next Plugin Packs release, you can check out our full connector library here.