Since the Centreon version 3.4 release, 6 Plugin Packs are available free:
Cisco standard: used for basic Cisco hardware monitoring;
Linux SNMP: used to monitor the main GNU/Linux server using the SNMP protocol;
MySQL DB: used to monitor DBMSs such as MySQL or MariaDB;
Printer standard: used to monitor printers using the SNMP protocol;
UPS standard: used to monitor UPS using the SNMP protocol;
Windows SNMP: used to monitor the main Microsoft Windows server using the SNMP protocol.
Thanks to the Plugin Packs, your Information System can be monitored in just a few minutes. Let's look at all the steps.
Platform installation
The monitoring platform can be installed using available virtual machines, using Centreon ISO installation or from Centreon repository.
Once the platform is installed, remember to update the software versions using the system command:
# yum update
Then reboot your platform to take the new system packs into account if necessary.  Complete the installation using the Centreon web interface.
Deploy your first Plugin Packs
When you install Centreon 3.4, connect to the Centreon web interface and go to the "Administration > Extensions > Modules" menu. There are two modules available at installation time, click on the icon on the right (in the "Actions" column) to install them.
Go to the "Configuration > Plugin pack" menu, the list of Plugin packs is displayed. The ones that are available when Centreon 3.4 is installed are displayed.
Here we're going to deploy Cisco hardware monitoring (router, switch, etc.), but the procedure is the same for all Plugin Packs.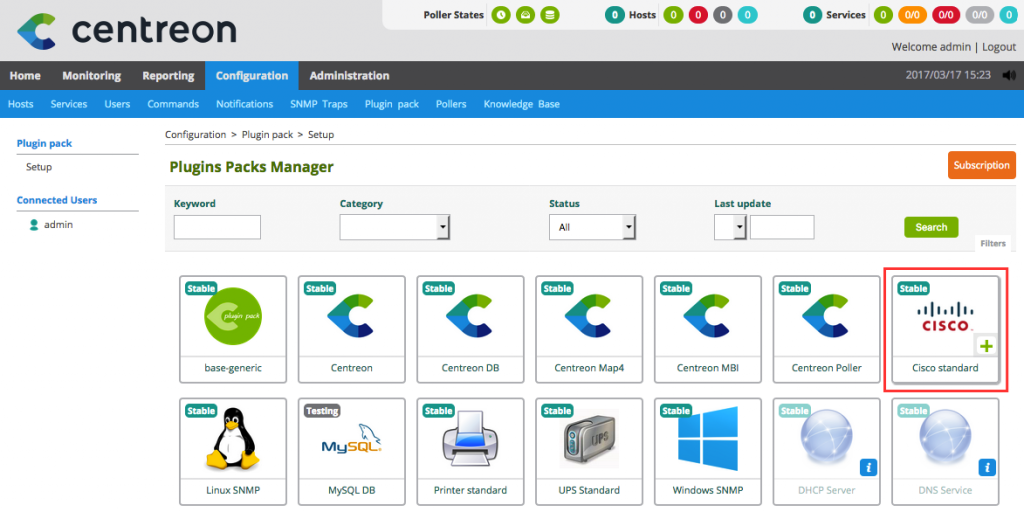 The Plugin Pack description is displayed. Click on the installation icon to add this Plugin Pack to your platform: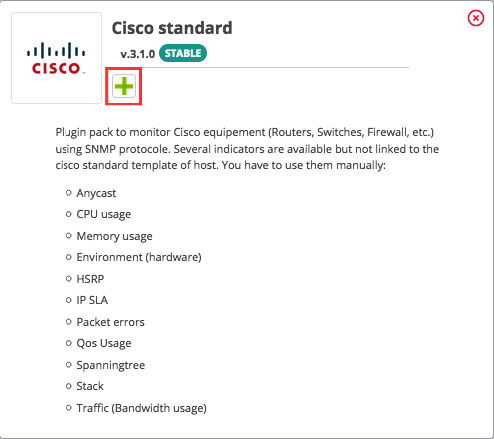 A pop-up tells you to install an additional dependency, validate it: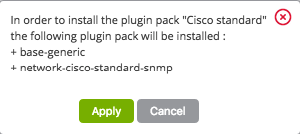 The pack now shows as installed in the Plugin Pack manager.

A deployment guide appears on the Plugin Pack icon, click on it to access the procedure and follow the deployment instructions.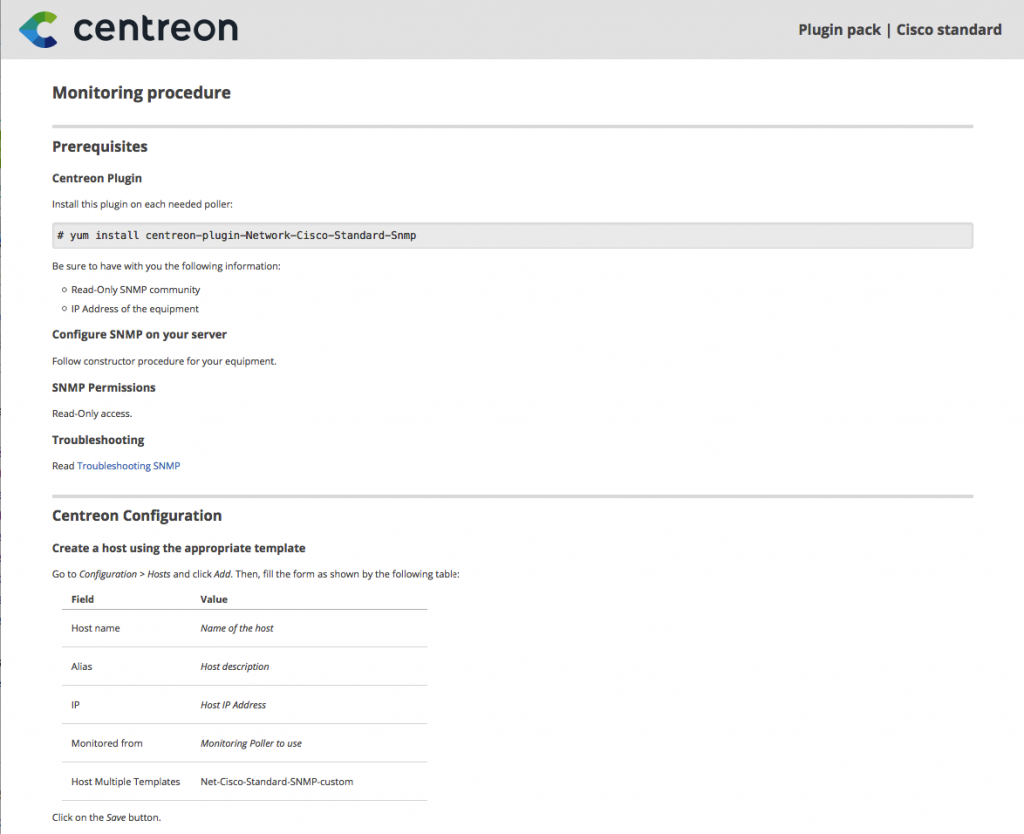 Once these instructions have been carried out, generate and export the configuration.
Wait a few seconds and the first results will be visible in the Centreon interface using the "Monitoring > Status Details" menu: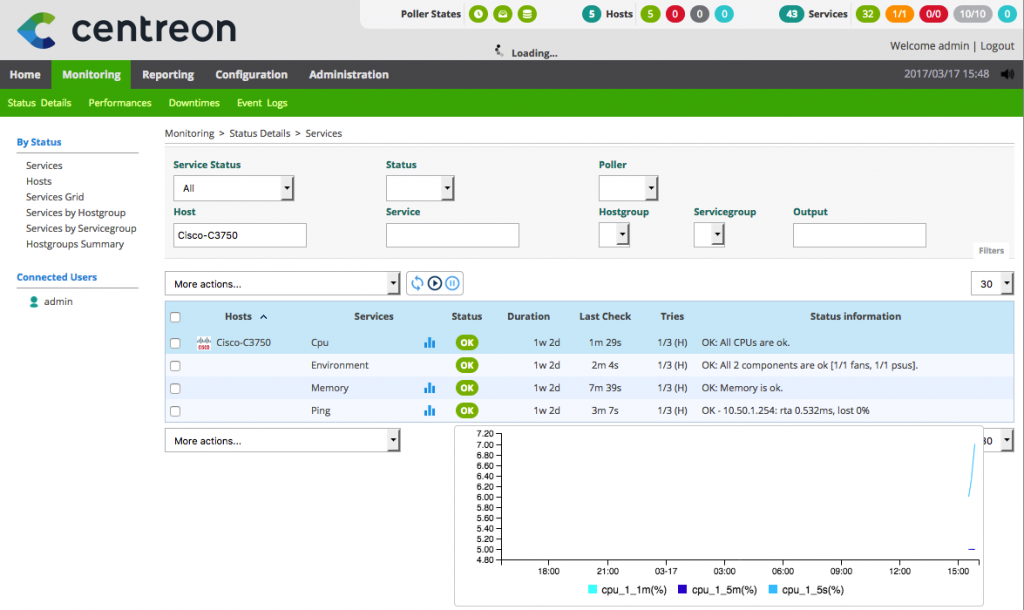 Do the same thing to deploy other IT asset monitoring using the other Plugin Packs.
Test 5 more Plugin Packs free!
You've just deployed your first Plugin Packs; do you want more? Good news, you can get 5 more free Plugin Packs:
DHCP Server
DNS Server
FTP Server
HTTP Server
LDAP Server
All you have to do is create a Centreon IMP account on our web site and choose the free trial. Follow the instructions and get started!
To find out more, check out our Plugin Pack catalog.