Every month, Centreon extends its catalog of Plugin Packs and implements new connectors to allow you to connect your monitoring with ITOps tools. The result: more visibility and business observability capabilities. We also offer enhancements and fixes on existing Plugin Packs.
Here is our latest news on your best allies: the Plugin Packs!
To learn more, you can also read the related documentation, contact our sales team or post a message on The Watch.
New Plugin Packs available 

Three new Monitoring Packs are out this month: 
Fortinet FortiADC:

Ensure your application delivery controller (ADC) works optimally (virtual servers, hardware, ect). Detect potential DDOS attacks and generate alerts so you can collaborate with the security team to take remedial  action.

Ekara RestAPI:

Discover scenarios, catch alerts and incidents from the IP-Label solution to centralize monitoring data in Centreon and correlate DEM with infrastructure and application metrics.
Viptela

: Cisco built a new SD-Wan solution following their acquisition of Viptela. Monitor connections, GRE interfaces and device metrics with this new Plugin.
Enhancements

Cisco Meraki

: We implemented a new caching system through a dedicated service to deal with Cisco API rate limitations. Also, discovery now supports API pagination to discover 1,000+ items and checks have options to configure which metrics you want to retreive.
HP Procurve:

New mode to monitor your virtual chassis.
Office365:

New API endpoints are used. Make sure to check the documentation as additional privileges will need to be granted to the monitoring service account. Also, you can now check app credentials expiration to anticipate secret rotation.
Raritan PDU:

New Inlet-Sensors monitoring mode. 
Veeam NRPE & API:

New mode to check the state of your VSB (Veeam Synthetic Backup) jobs. 
Watchguard:

New mode to monitor metrics in a clustered setup. 
Enhancements impacting current configurations 
Be aware: Recently introduced enhancements and additions are resulting in significant changes that may disrupt current setups.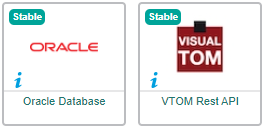 Oracle:

If you use the Rman-Backup-Problems mode, make sure to sync the Pack and the Plugin upgrade to avoid false-positives. New thresholds are availables.
VTOM

: Plugin now uses the official Absyss API. If you do not have the latest VTOM API, then use the – legacy-api option to keep your plugin operational until you upgrade.
Bugfixes

Azure Virtual Machine:

There was an error in the new memory mode's template definition. It is now fixed and you can monitor memory available on your computer deployments.
Want to help us or suggest improvements? Join us on The Watch or GitHub 💥 and add a star ⭐ Also, feel free to come and discuss about Plugins and Packs on The Watch. 
See you next month for more new features!