Every month, Centreon extends its catalog of connectors  and implements new ones to allow you to connect your IT monitoring with ITOps tools. The result: more visibility and business observability capabilities. We also offer enhancements and fixes on existing connectors.
Here is our latest news on your best allies: our connectors!
To learn more, you can also read the related documentation, contact our sales team or post a message on The Watch.
New Monitoring Packs available 

– Azure Classic Storage & Storage Accounts: This month, we're adding new modes and discovery capabilities for each type of Azure Storage account mode (legacy or v2). Host Discovery now offers the right template that includes the supported metrics only. 
– Linux Node Exporter: This new pack is close to a turning point. At the very least it highlights the gap we want to bridge between dev, ops, and monitoring teams. By supporting the monitoring through Node Exporter for Linux servers, we allow these teams to speak the same language when it comes to metrics collection. 
Enhancements

– Amazon SNS & SQS: Discovery rules are now at the host level rather than at the service level. It makes these Packs easier to use and your monitoring well organized.  
– AWS Billing: To align how we discover from AWS today, and to prepare for something bigger, we're refocusing the discovery feature from the service  to the host level. It allows leveraging the power of this pack in a few clicks! 
– AWS Lambda: You're building serverless deployments and your application heavily relies on AWS on-demand functions? You can now discover each of these functions and make it a dedicated host.
– Dynatrace Rest API: Codebase upgrade to use the v2 API, and bring new monitoring capabilities: Apdex, Availability, Events… You can now reflect your Dynatrace logical organization by filtering problems by management zone for better alert management. 
– Nmap CLI: Add WSMan port to the scanning range so you can leverage this new way to monitor Windows environments and combine it with Nmap discovery capabilities. 
– Nortel Standard: Check your Nortel devices' stack status. 
– Linux NRPE3: Add objects (commands, templates, etc.) to monitor your Linux server's NTP synchronization using the NRPE3 Protocol. 
Enhancements impacting current configurations 
– PostgreSQL: We added new services: Bloat and Collection. As the code base was quite old, we reworked it to fit with the new metrics naming system. It will break some configurations and change the way graphs are displayed.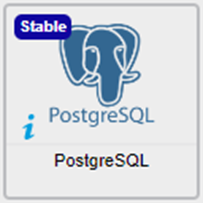 Bugfixes 

– Active Directory WSMAN: Fix typos in Active Directory WSMan commands.
– AWS ELB: Add missing classic and applications ELB Discovery rules in the latest Centreon releases.
– Azure Database for MySQL: Fix typo in 'serverlog-usage' option label. Please check that thresholds are correctly set after the upgrade as macros' names are changing! 
– Ruckus ICX SNMP: Fixing macro name in Ruckus ICX Memory service template to fix thresholds.
Want to help us or suggest improvements? Join us on The Watch or GitHub 💥 and add a star ⭐ Also, feel free to come and discuss Plugins and Packs on The Watch. 
See you next month for more new features!