Transforming one's monitoring practices to meet the demands of customer experience and to achieve business goals has become (very) fashionable. But don't get it wrong. This is a fundamental trend prompting I&O to significantly change their practices. Find out 3 fashion faux-pas to avoid in order to have a holistic view.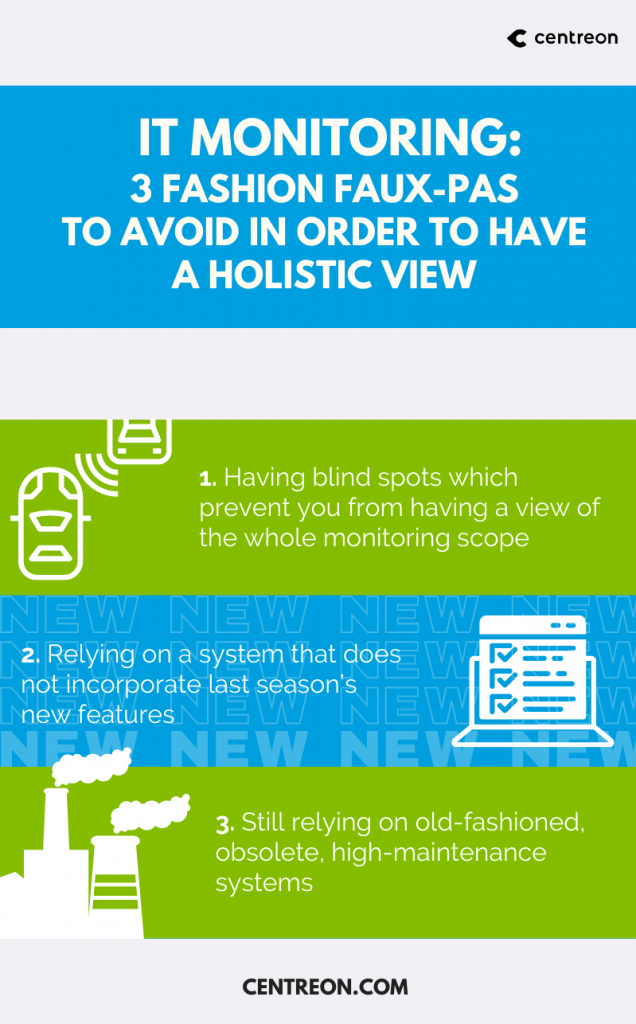 To learn more, read this blog post.
Download your ebook: "Customer experience, the new challenge of Smart Monitoring".
A 32 page ebook including nearly 15 testimonials from companies operating innovative IT monitoring, to understand the challenges, best practices, and perspectives of IT monitoring in support of the customer experience.