With digital business transformation and a mandate to improve operational excellence, I&O leaders are betting on integration to support 2021's most important initiatives. Building from their core mission, the delivery of quality and always-on IT services, they will be undertaking a range of projects, from optimization to modernization and automation—the pillars of next-generation IT operations.
In doing so, Infrastructure and Operation leaders are adding a second "I" to their name, for "Integration." In 2021 and beyond, IT infrastructure and operations will be transformed by unprecedented integration initiatives. This blog post reviews 4 areas of integration that will contribute to digital business operational excellence—with decisive support from a modern IT monitoring platform.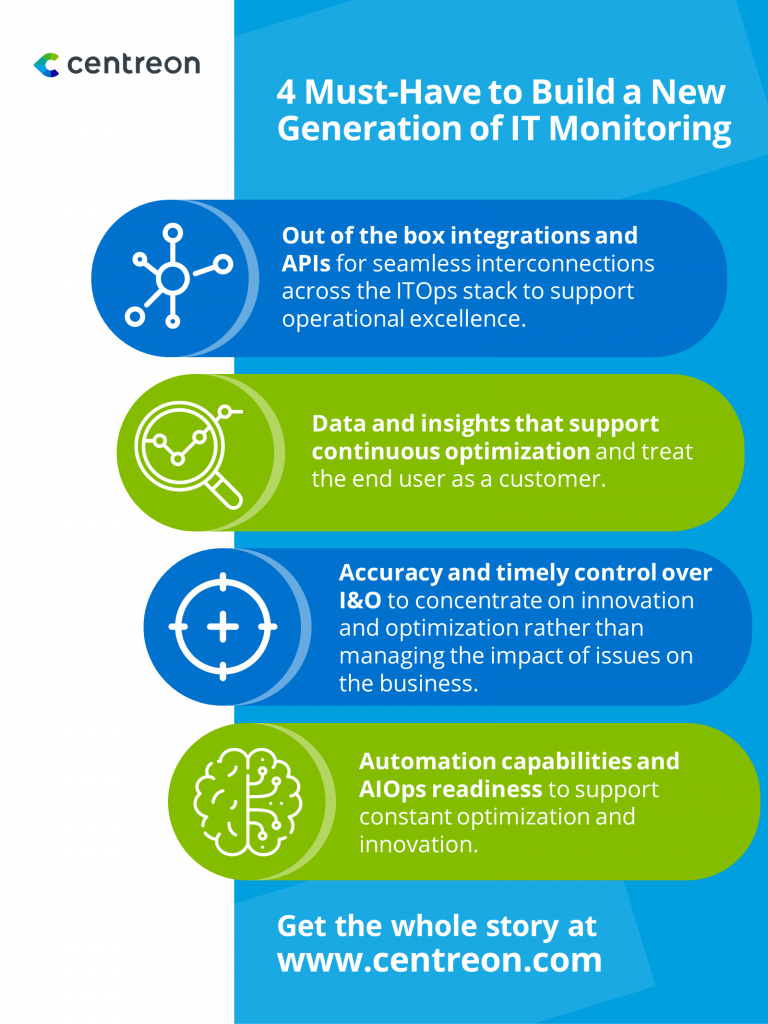 Read this blog post to learn more.