Why should there be a new roadmap for 2021? One takeaway from the annual IT Infrastructure, Operations & Cloud Strategies Conference last December sums it all up: IT infrastructure now needs to be managed in a way that will contribute to making the business more competitive. Chances are, you've already progressed towards what we call Smart Monitoring. And all you've accomplished last year to adapt to the COVID-19 pandemic may just be your springboard to fulfilling this new vision for ITOps. You'll be able to estimate the gap between today's and the future state of ITOps monitoring reading this complimentary Gartner research note—available for download for a limited time.
Here are 5 trends for a new ITOps roadmap in 2021.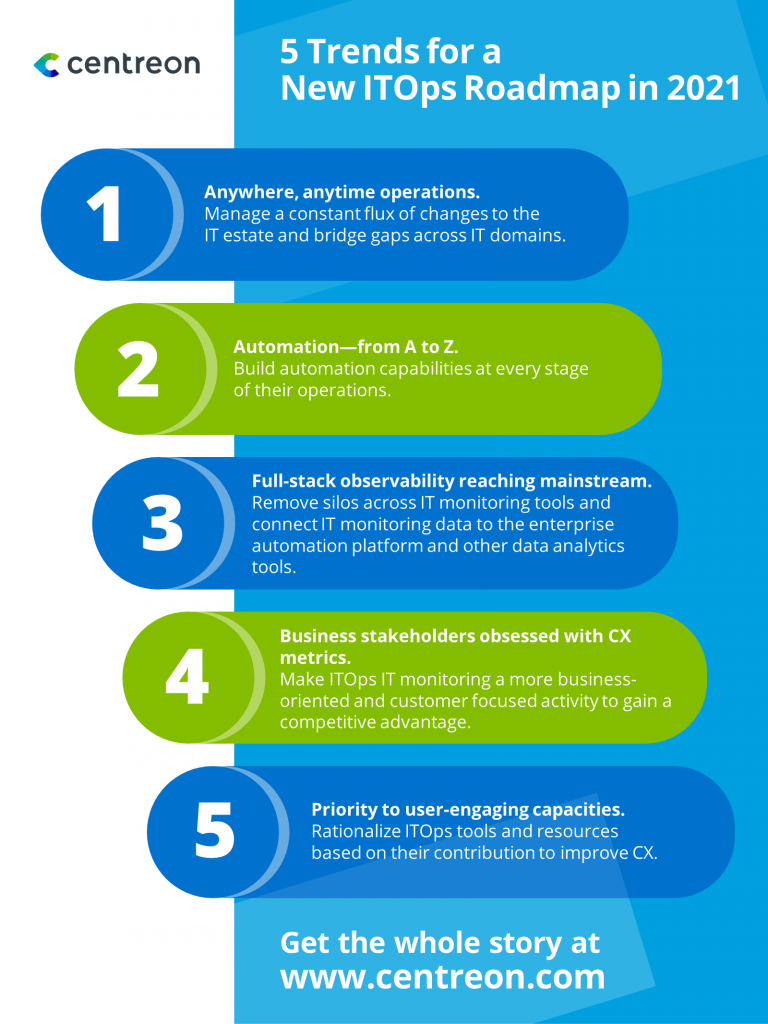 Read this blog post to learn more.