Centreon just launched a new place for its community, aptly called The Watch—and it's where you want to be to keep in touch, network, learn, and share your knowledge on all things Centreon—whether you're using a commercial or free open source Centreon Edition.
This infographic gives you 8 good reasons to join The Watch. Create your profile today.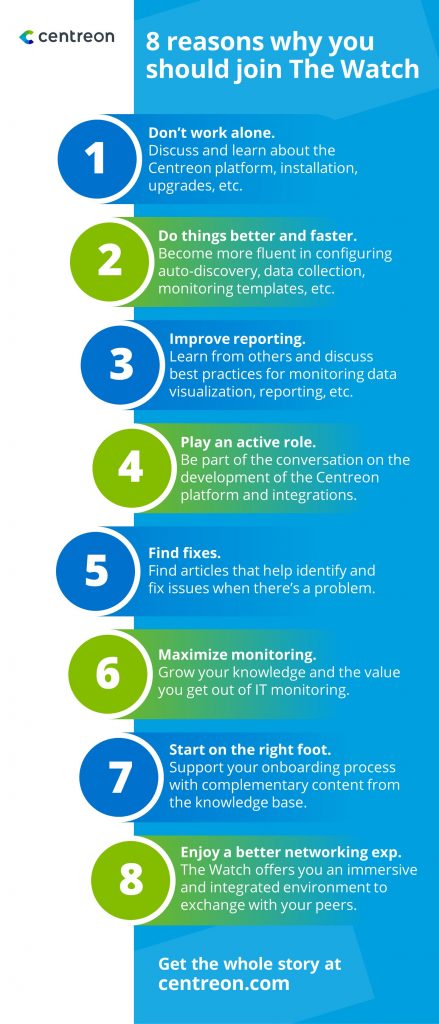 8 reasons why you should join The Watch now
Don't work alone. Discuss and learn about the Centreon platform, installation, upgrades, operations, APIs, etc.
Do things better and faster. Become more fluent in configuring auto-discovery, data collection, monitoring templates, notifications, etc.
Improve reporting. Learn from others and discuss best practices for monitoring data visualization, reporting, etc.
Play an active role. Be part of the conversation on the development of the Centreon platform and integrations, open source contributions, etc.
Find fixes. Find articles that help identify and fix issues when there's a problem.
Maximize monitoring. Grow your knowledge and the value you get out of IT monitoring.
Start on the right foot. Support your onboarding process with complementary content from the knowledge base.
Enjoy a better networking experience. The Watch offers you an immersive and integrated environment to exchange with your peers on topics that matter to you.