From legacy solutions to the newest and most hyped, many IT monitoring solutions present one or more of these integration fault lines.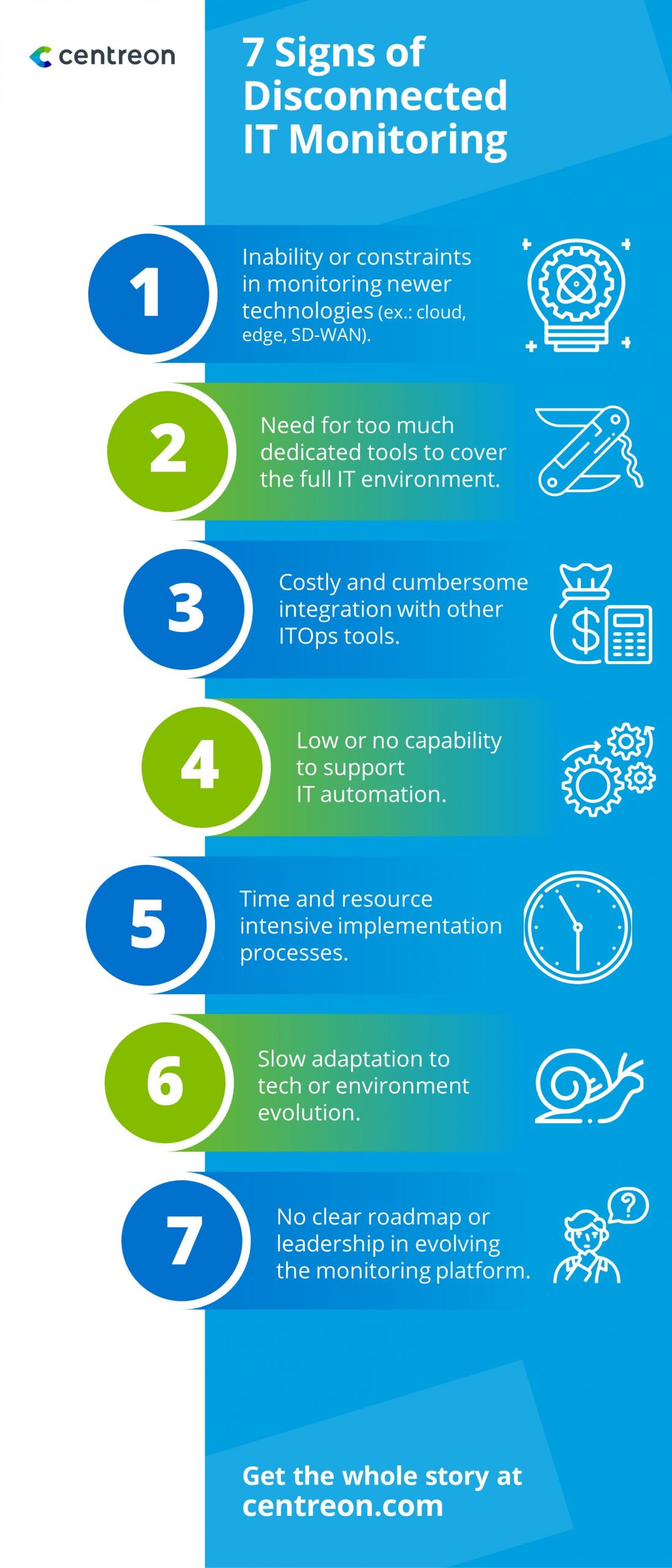 Here are the 7 signs of disconnected monitoring:
Inability or constraints in monitoring newer technologies (ex.: cloud, edge, SD-WAN)
An assortment of asset-dedicated tools is needed to cover the full IT environment (causing the infamous tool sprawl)
Costly and cumbersome integration with other ITOps tools
Low or no capability to support IT automation
Time and resource intensive implementation processes
Slow adaptation to tech or environment evolution
No clear roadmap or leadership in evolving the monitoring platform
If you're experiencing some of the issues of disconnected monitoring, check out this research, and prepare a list of key questions to ask your current IT monitoring solution provider or those that top your procurement list.