Centreon Monitoring: The Power of Knowing.
The power of Centreon monitoring is the power of knowing. Centreon helps ITOM professionals be on top of their game, pre-empting IT disruptions and improving service delivery.
A privately-held monitoring software and services company, Centreon develops open source solutions that generates round-the-clock insights about the availability and performance of enterprise IT systems and networks. IT admins, engineers, devops and diverse I&O leaders rely on Centreon's scalable management system for a single source of bottom-up infrastructure monitoring intelligence.
Over 10 years
of steady &
robust growth.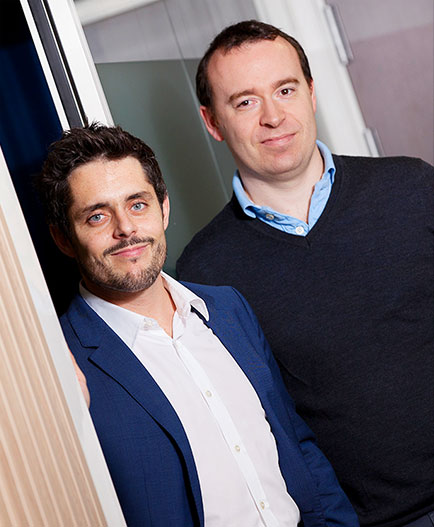 Trusted by SMBs and Fortune 500 companies worldwide. An industry reference in open source monitoring for the enterprise. Counts 200,000+ ITOM users worldwide and an international community of software collaborators.
Deployed in diverse sectors: IT & telecommunication, transportation, government, heathcare, retail, utilities, finance & insurance, aerospace & defense, manufacturing, etc.
"We believe every company, big or small, needs reliable IT infrastructure monitoring to bolster business continuity. We design our solutions to help ITOM professionals be on top of their game at an attainable budget." – Romain Le Merlus, CEO & co-founder; Julien Mathis, CTO & co-founder.


Join the team
You never get tired of learning and striving. You find your energy in collaboration.
You're market-savvy and business-driven. You are interested in software and IT. And you understand enterprise life.
Become a partner
Our partners share our values and passion for open source monitoring excellence and customer service.
By capitalizing on our historic collaborations with IT outsourcers, consulting and integration players,
it is our ambition to form a flourishing partnership ecosystem that delivers value to our customers wherever they are.
They trust us
Over 400 companies worldwide, from SMEs to Fortune 500 corporations, trust Centreon with all or part of their enterprise network performance and IT systems monitoring.