AIOps
Building the future now
AIOPs is about combining Analytics with Artificial Intelligence – specifically Machine Learning – to improve the efficiency of all domains of IT Operations.
USER CONTEXT & CHALLENGES
AIOps: Artificial Intelligence for IT Operations
While Digital Transformation profoundly transformed our IT landscape, from software-defined networks to microservices-structured applications, from multi-cloud to edge computing and IoT, IT Operations hasn't evolved as rapidly. This is about to change.
AIOPs is about combining Analytics with Artificial Intelligence algorithms – specifically Machine Learning – to improve the efficiency of all domains of IT Operations: Performance Analysis, IT Automation and IT Service Management (ITSM). This is done for example by analyzing all the data generated by this complex IT landscape and discover patterns, correlate events, predict behaviors or facilitate Root Cause Analysis.
Gartner predicts that by 2023, 40% of DevOps teams will augment application and infrastructure monitoring tools with Artificial Intelligence for IT operations (AIOps) platform capabilities.* (Market Guide for AIOps Platforms, 7 November 2019, Analysts: Charley Rich, Pankaj Prasad, Sanjit Ganguli)
At Centreon, we believe the complexity of IT Infrastructure will be ever-increasing, reaching in the 5 years to come a point where human IT professional in charge of IT Operations will rely of Artificial Intelligence algorithms embedded in all their ITOps tools to maintain SLAs that are in line with their business objectives.
This calls for two strategies that will have to be combined. A first strategy is to invest in AI-powered tools when replacing aging platforms, whatever the Performance Analysis domain: IT Infrastructure Monitoring (ITIM), Application Performance Monitoring (APM), Network Performance Monitoring & Diagnostic (NPMD) or Digital Experience Monitoring (DEM).
A second strategy is to apply Artificial Intelligence across ITIM, APM, NPMD and DEM, but also across IT Automation and ITSM. This requires creating a domain-agnostic platform that can collect data from all the other platforms and perform cross-domain correlation. This more ambitious approach complements the first one without replacing it and will appeal larger-size organizations who can afford a dedicated team to build and maintain such wide-scope AIOps platforms.
WHAT WE DO
Invest in a Future-Ready IT Monitoring platform

Not sure about these two strategies: domain-centric AIOps and cross-domain AIOps? Interacting with other teams in the organization with their own dynamics? Your ITOps investment plan for the next five years is not secured? Well, the IT Monitoring platform you're investing in today must obviously allow for multiple scenarios.

The Centreon platform has been designed with a best-of-breed approach in mind. As a best-of-breed IT Monitoring platform, it natively includes its own AIOps capabilities. And when integrated into a wider IT Operations framework made of multiple domain-specific best-of-breed platforms, it includes the right connector to create a more ambitious cross-domain AIOps platform.

Centreon embedded AIOps capabilities are made possible by its unique Cloud-Augmented architecture which allows for Machine Learning algorithms to be natively applied to any of its monitoring metrics and events. Starting with software release 20.04, Centreon implements Anomaly Detection, a pattern detection functionality that automatically detects when a metric deviates from its regular daily of weekly behavior, and alerts consequently. Centreon unique architecture makes it possible to add more machine learning algorithms as time goes by, for predictive analysis or event correlation applications.

Centreon is also the perfect building block to create a more ambitious cross-domain AIOps platform. Its Stream Connectors send qualified monitoring data to your data-lake of choice, where it can be combined with data streams from other monitoring or ITSM platforms. Whether you prefer the Do-It-Yourself way, assembling Open Source projects to create your own AIOps stack, or invest into general-purpose AIOps commercial offering, you can always rely on the flexibility of our Stream Connectors to feed it with accurate, relevant data.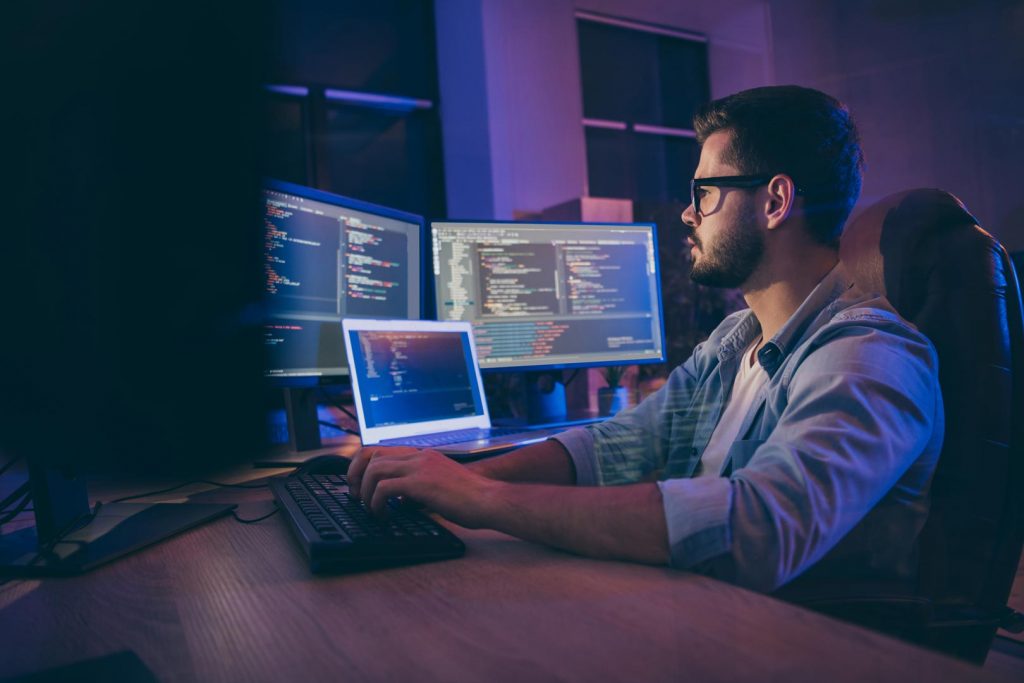 HOW WE DO IT
Don't make compromise, adopt Centreon best-of-breed philosophy
Centreon machine-Learning algorithms can detect anomalies that would otherwise go unnoticed.
The Anomaly Detection feature leverages Artificial Intelligence to automatically learn patterns from monitored indicators, and to alert when indicators experience abnormal behaviors, outside their typical pattern.
The Centreon platform implements a unique Cloud-Augmented architecture that offloads to the Cloud machine learning algorithms, avoiding computing-intensive operations on the on-premise monitoring servers.
This architecture combines the unsurpassed reach of on-premise monitoring with the unlimited power of the Cloud. Centreon monitoring servers seamlessly integrate with the Centreon Cloud environment to access extra Cloud Computing capabilities when needed, if needed.
Centreon Stream Connectors feed your cross-domain AIOps platform with qualified, verified, structured and comprehensive metrics and events data. The data protocol and format can be easily adapted to your requirements. Metrics and events are enriched with contextual data. Use filters to avoid sending unnecessary information and decrease storage and compute costs.
Qualified data includes Service Mapping performance information that monitors business-critical IT Service and complex IT workflow, rather than device-level information only.
Centreon connects to event management platforms embracing AIOps paradigms, such as BMC TrueSight or ServiceNow Event Manager, to event aggregators such as Splunk or ElasticSearch, to time-series databases such as InfluxDB or Graphite, to specialized solutions such as BigPanda or Moogsoft, and many more.
You don't have to make compromise when investing in a new Centreon AIOps-ready platform. You get holistic visibility on complex IT workflows, from the cloud to the edge, with an AI-powered, Cloud-augmented IT Monitoring platform today. And you're ready to build the platform of tomorrow, the one that will correlate Performance Analysis, IT Automation and ITSM into a single Artificial Intelligence for IT Operations framework.
3 KEY BENEFITS
Why consider Centreon when investing into AIOps?

Use machine-Learning algorithms
To detect anomalies that would otherwise go unnoticed, with Centreon Anomaly Detection functionality.

Stream qualified, contextualized data
And start building your next-generation IT Operations framework.

Make no compromise
With a future-ready, unique architecture that combines the unsurpassed reach of on-premise monitoring with the unlimited power of the Cloud.
Ready to see how Centreon can transform your business?
Keep informed on our latest news