Here are 6 good reasons to monitor.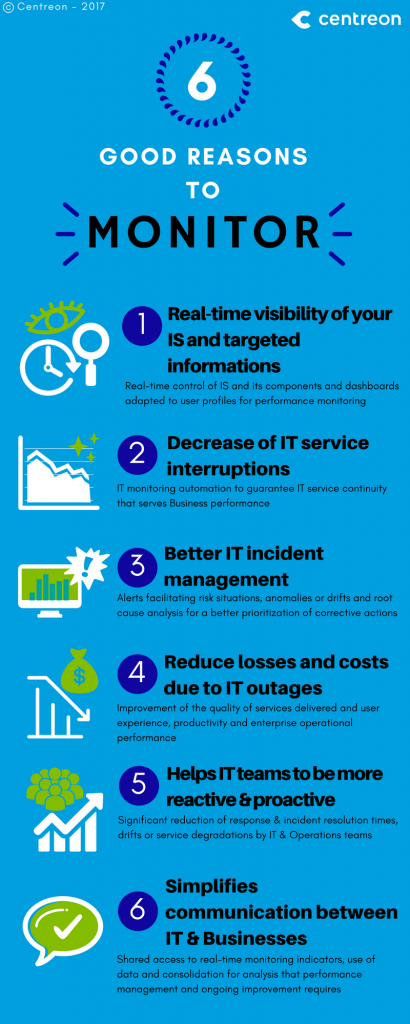 1-Real-time visibility of your IS and targeted informations
Real-time control of IS and its components and dashboards adapted to user profiles for performance monitoring.
 2-Decrease of IT service interruptions
IT monitoring automation to guarantee IT service continuity that serves Business performance.
3-Better IT incident management
Alerts facilitating risk situations, anomalies or drifts and root cause analysis for a better prioritization of corrective actions.
 4-Reduce losses and costs due to IT outages
Improvement of the quality of services delivered and user experience, productivity and enterprise operational performance.
5-Help IT teams to be more reactive & proactive
Significant reduction of response & incident resolution times, drifts or service degradations by IT & Operations teams.
 6-Simplify communication between IT & Businesses
Shared access to real-time monitoring indicators, use of data and consolidation for analysis that performance management and ongoing improvement requires.
Download Centreon, n°1 open source IT monitoring solution
Learn more about Centreon IMP, packaged & turnkey IT monitoring solution
Learn more about Centreon EMS, all-in-One & modular IT monitoring solution for multi-site I&O