The realignment of IT Service Management on business objectives creates a new set of expectations for the digital enterprise. Artesys Orion and Centreon combine their expertise to fulfill the need for integrated, end-to-end IT services.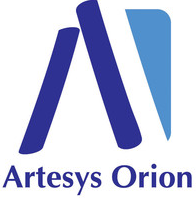 Artesys Orion, a leading consulting and technology services company, selected Centreon EMS as a key component of its strategy to help Italian enterprises evolve their IT operations in step with the digitization of business goals. Through this partnership with Centreon, Artesys Orion extends capabilities and elevates the focus of their IT service management portfolio of services towards creating reliable digital experiences for all business users.   
Artesys Orion has been an established presence in the ITSM market over 20 years. Their true differentiator is an ability to grasp where technology will be taking their clients next, anticipating needs and seamlessly evolving their service portfolio to respond to those needs. "The name of the game nowadays is 'reduce'. Reduce complexity, reduce resource usage, and reduce the time it takes to get to the root cause of a problem—obviously with the end result to reduce digital service disruptions," highlights Armando Iannone, Chief Information Officer at Artesys Orion.
"We did our homework and Centreon EMS was the best, most cost-effective solution to streamline and enhance our clients' ITSM processes," recounts Armando. The Milan-area ITSM specialist enjoys an enviable reputation as a strategic service provider in key industries, notably the finance, insurance and media sectors. "Clients appreciate our long-term vision in orienting IT decisions for the solutions and practices to adopt as they face the next level of business challenges. IT infrastructure monitoring is now an essential part of ensuring performance in digital operations. Being a nimble operation, we select the best experts and solutions to manage IT services optimally," explains Armando. "Our relationship with Centreon naturally fits within this model. With Centreon EMS, we're enabled to provide exceptional IT monitoring, adding to our complete infrastructure management portfolio of services." 
Artesys Orion did not just pick an ITIM solution. They also chose the team that's behind it. "This is a strategic aspect of marketing IT services nowadays. Enterprises are in dire need for integration and this reflects in procurement decisions," comments Marc-Antoine Hostier, Centreon's Chief Sales Officer. 
Centreon EMS along with Centreon's unique open source expertise provide valuable, proven assets Artesys Orion will leverage in their market. The relationship will also contribute to strengthening client relationships through the introduction of new opportunities for innovation. "New functionalities like auto discovery are constantly evolving and we see they have huge potential," adds Armando before concluding: "The company is also tabling on the exceptional mapping and reporting capabilities of the Centreon EMS solution to ignite a new tradition of information sharing across IT departments. Centreon EMS is particularly recommended in the context of complex, dynamic IT monitoring perimeters comprising virtual machines, cloud to IoT, as well as on-premise assets. It's also a highly compatible option for businesses with incumbent Nagios-based systems." Artesys Orion is currently deploying an important project for a leading media streaming company with Centreon. New joint initiatives are in store for 2020. 
About Artesys Orion
Artesys Orion is a leading consulting and technology services company focused on delivering quality and innovation in IT. Established in 1999, the company is active in all of Italy's industrial sectors, either as a direct service provider or as part of service partnerships. Over the year Artesys Orion developed a strategic understanding of IT challenges specific to the financial, banking, insurance and media sectors. Committed to helping clients innovate, the company owns an Artificial Intelligence & Machine Learning Department to favor the adoption of the full of possibilities offered by AI and ML. More information: www.artesysorion.it