From task oriented to strategic: Bordeaux Métropole leverages Centreon to unite IT teams around common practices, centering efforts on creating value for the entire organization.
Business challenges
Centralizing IT monitoring in a heterogeneous and distributed perimeter
Easily evolving the perimeter, as municipalities opt in the shared services provided by the urban community
Using an open and ready-to-use solution
Maintaining visibility on a wide range of business applications
Solution:
Centreon
Customer benefits
Global and centralized visibility into the infrastructure and applications
Reduced RUN phase costs thanks to a swift deployment
Tight control over the budget as the monitoring perimeter expands
Unified IT team around a single solution and common practices
Improved communications and accountability
More time to focus on strategic projects
Enhanced decision-making, based on insights garnered by advanced reporting and real-time mapping capabilities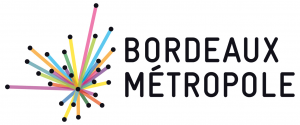 Bordeaux Métropole, a public entity serving 28 constituent municipalities and over 750,000 citizens
Bordeaux Métropole is a public entity regrouping 28 municipalities serving a total of 750,000 residents. In 2014, a law known as MAPTAM was passed to help modernize the management of large urban areas, effectively creating a special status for France's regional cities, granting self-determination in the key areas of economic development, innovation,  sustainable energy transition, and urban planning policies. This marked a turning point for the urban community of Bordeaux. The Bordeaux Métropole public organization was founded in January 2015. From the onset, extensive efforts to develop the services falling within its jurisdiction, such as urban planning, housing, economic development, environment, and public transit were deployed, in sync with the needs of the 28 constituent municipalities.
An innovative approach: creating a regional service hub to improve efficiency and agility in serving the citizens of 28 municipalities
"The urban community of Bordeaux is tabling on the pooling of services and resources in order to increase efficiency and stretch budget dollars further" explains Frédéric Gerard, responsible for global IT monitoring operations at the Direction Générale du Numérique et des Systèmes d'Information (DGNSI — the organization's IT and Digital department). "Creating a central entity (the DGNSI) to oversee information systems and digital services was in step with the French government's will to strengthen metropolitan areas. Here, in metropolitan Bordeaux, we're offering a wide range of IT and digital services to municipalities as they need them, either for everyday collaboration (messaging) or to support the various applications behind the delivery of public services (such as civil status, HR, finances, etc.)."
Counting 250 employees, the DGNSI's role is to oversee the urban community's IT systems and provide daily support to the constituent municipalities. In fulfilling its mission, the organization adopted an innovative and agile approach. It provides a complete portfolio of tools and services which municipalities can opt in and integrate as they see fit, at their own pace. "This flexible approach frees municipalities from the daily management of infrastructure and applications," adds Mr. Gerard. "In tune with the specific needs of each municipality, we provide plans for application migration, consolidation and convergence, as well as supporting business continuity, backup and data recovery activities."
"Our complete portfolio of IT shared services allows our constituent municipalities to improve the agility, responsiveness, quality and sustainability of their IT systems and services."
Centralized monitoring to oversee distributed sites and free up resources
From its inception, one of the main challenges awaiting the DGNSI was to integrate and manage a large monitoring perimeter while anticipating the gradual opting in of member municipalities, in other words, planning for the perimeter's constant and unpredicted growth. At that time, the metropolis was employing just as much monitoring tools as the number of municipalities it was serving. Picking an adequate monitoring solution became a top priority. The DGNSI was facing a staggering number of sites to monitor: 500 applications, 10,000 services and 1,000 hosts, no less.
Flexibility and centralization were key criteria in deciding on a common monitoring solution. As the DGNSI caters to multiple municipalities who are in turn serving the public, the solution needed to offer the highest level of responsiveness. To ensure teams did not duplicate efforts and disperse their attention, the adoption of common practices and tools was deemed essential.
The choice quickly settled on an open-source solution, and then zeroed in on Centreon Business Edition. The solution most closely met each of the technical and budgetary requirements of Bordeaux Métropole. The fit was confirmed during a proof of concept trial conducted in the second half of 2016, with the balance of the implementation concluding in the early months of 2017. "Although we were making a fresh start, there were many constraints we needed to work in," recalls M. Gerard. "We were looking for a unifying IT monitoring solution, one that would provide global and centralized visibility, manage the widely distributed sites and be able to support a broad range of hardware and technologies… All the while staying within the limits of our budget!"
Beyond the traditional components of an IT system, it was expected that Centreon seamlessly interface with a range of backup tools and some specific data center equipment automatically pushing data back to the monitoring solution.
"Versatility, wide scope of application, metrology, technological and business mapping, visibility into application services, openness, reports and dashboards for all… it was a tall order. Centreon outstandingly delivered, on all fronts."
Deployment: swift implementation, low RUN phase costs
Centreon was quick to deploy thanks to its ready-to-use approach and rich connector library (Plugin Packs), significantly reducing RUN-related costs. "The monitoring team only counts six people, also responsible for task and backup automation. Yet, thanks to Centreon's packaged approach, we were able to reduce both the time and cost of deployment, without adding to the team. It helped too that Centreon provided real support," adds M. Gerard. "Being able to use NAT (Network Address Translation) to interconnect and combine networks using the same addressing plans made a huge difference. This is a strong asset of Centreon which considerably accelerated the transition phases."
"With Centreon, no need to reinvent the wheel and no need for in-house development either! The packaged approach allowed us to standardize monitoring so we could focus on deployment and easily manage upgrades."  
Among the first steps in implementing the solution were the modelling of business services and building the dashboards that made the most sense, from a shared services perspective. M. Gerard explains: "We defined a core model and standardized it as much as we could. Each request had to fit within this model or, if necessary, serve to evolve it. The solution monitors common applications, networks, and hardware (IT support, system specific or service-related). It is used by the monitoring team, the 60 employees of the infrastructure and production team, as well as by project managers needing visibility on a given product, and finally, by the leadership team for some business insights, through the dashboards."
Organizational mapping and reports: decisions based on facts rather than intuition
Centreon custom views and dashboards and service mapping are used for technical and business mapping, while Centreon analytics and reports provide application availability indicators. Business applications are mapped by relying on abstractions and impact coefficients events, allowing for a service-oriented monitoring approach. Business mapping provides a representation of the state of health of the IT system from the user's point of view, while technical mapping presents a view of the various components individually. The two representations complement each other, and both are indispensable.
Leadership and general management teams also benefit from Centreon's powerful, on demand reporting capabilities. "Our management teams are now better equipped to make decisions based on facts rather than intuition," adds M. Gerard.
"By using the full interfacing capabilities of Centreon, we gained in visibility and efficiency. They proved invaluable in diagnosing and anticipating service degradations. By centralizing and pooling monitoring efforts, IT teams are freed up to pursue higher impact projects."
A unifying solution allowing for accountability across the entire IT chain
"What's interesting with this project is that the work we've accomplished prior to deployment was just as important and rewarding," explains M. Gerard. "We have re-engineered internal practices by positioning the monitoring team as the single service provider for Bordeaux Métropole's IT and digital department. Before Centreon, there were just as many monitoring tools as they were teams. Communication between teams and systems, and ultimately, accountability, were choppy. "Centreon was a real game changer for our organization. We've not only adopted a common solution, we've built common practices and we're finally all on the same page. This is a solution that federates teams while also empowering individual players down the chain, much along the lines of a 'you build it, you run it' model. The monitoring team is responsible for the administration and integration of the system's technical components, creating the views requested by the various teams. Once the monitoring tools are in place, everyone is responsible for managing errors or anomalies that are signaled by Centreon EMS," concludes M. Gerard.
"Essentially, we involve both the information providers and the information users in the monitoring process. Centreon has proven to be a strong lever to unite and engage teams around a common solution and approach for the delivery of IT services. Everyone has a part to play and we've greatly improved communications between teams."
What's next? Develop closer ties with front-line users
The team is constantly evolving the central monitoring solution to avoid the dreaded alert fatigue syndrome. Continuous improvement is a guiding principle and a routine part of maintenance activities. Indicators are adjusted based on the real-time mapping of the IT system.
According to M. Gerard, the next frontier will be to better answer the needs of teams standing at the front lines of the organization. Centreon can contribute to improving the delivery of services to citizens and the aim will be to familiarize front line teams with the various indicators that are relevant to them. "We're very much aware that building a truly effective monitoring solution is a process that's in constant evolution. You're never done and that's actually the exciting part. We plan to create specific views for about 15 applications that are critical for serving citizens: the finance, civil status, and messaging systems, for example, up to a system that regulates pedestrian access points. The end goal is to contribute to improving public services through better communicating IT availability to front-line practitioners. We'll achieve this through providing views and dashboards that are meaningful to specific users. We're also closely watching Centreon's innovation pipeline, particularly those centering around mobility, which will give us many opportunities to enhance our service offering. Our organization is confident that Centreon's unique expertise will see us through this goal. We've already experienced their exceptional effectiveness in terms of training, knowledge transfer, and support."
"Centreon's packaged, plug and play model was just perfect for us. It brought visibility, allowed for technical and budgeting flexibility— and is leaving us with ample room for future growth. It's basically delivering on all the core aspects that will allow us to remain agile and provide quality services in the context of a constantly evolving monitoring perimeter."