Amer Sports reinforces the management of its digital value chain through centralizing infrastructure monitoring for 20 IT-critical locations.
Amer Sports is a global player in the sports equipment market present in 51 locations around the world with favorite brands such as Wilson, Salomon and Arc'Teryx. The company wanted real time visibility on the state of their IT system in some twenty critical sites in Europe, Asia and America. It's something they've accomplished through the implementation of Centreon Business Edition, allowing Amer Sports more responsiveness and visibility on key business activity sites. The new IT monitoring system also offered the opportunity to adopt shared practices and strengthen communication with lines of business (LOB).
The project in a nutshell: streamlining monitoring for some twenty locations
ITOM objectives: a single, centralized monitoring solution across locations
Achieve more visibility through the adoption of a common, integrated solution to monitor some 20 locations across 3 continents

Harmonize IT monitoring practices and ensure teams have common referents

Rapidly deploy a global solution without having to start from scratch

Connect IT monitoring to the ticketing system for end-to-end vision
The solution: Centreon Business Edition
Main benefits: end-to-end vision
Improved responsiveness thanks to a global and virtually instantaneous view of the hosts and services that are part of the IT monitoring perimeter

Reinforced proactivity – teams can anticipate incidents

Reporting and custom views accessible to business managers and executives

Common naming practices – everyone speaks the same language

Removal of silos across of the various IT functions through a common monitoring platform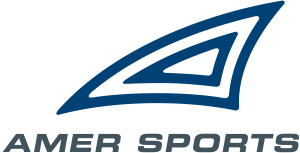 AMER SPORTS, a global player in sports equipment active in 34 countries
A Finnish company founded in 1950, Amer Sport is present in 34 countries through internationally renowned brands such as Solomon, Atomic, Wilson, Arc'teryx, Peak Performance, Mavic, Suunto and Precor. The company provides high tech sports equipment, shoes, clothing and accessories that are designed for performance and the enjoyment of sports and outdoor activities. Products are either distributed by resellers or sold directly to consumers through branded stores, factory outlets and e-commerce sites.
In 2015, Amer Sports' IT department launched a vast project aiming to rehaul IT monitoring practices. The goal was to achieve global vision on an IT system that's operated day-to-day by some 8,600 employees and distributed on 4 continents, across 51 locations. The monitoring project was focusing on some 20 sites in Europe, North America and Asia and was led by the Hosting IT team based in Annecy. "For many years, we have been deploying local monitoring systems based on the Centreon Open Source solution, sometimes counting several such systems per site, with each department setting up its own monitoring," recalls Guy Abondance, Engineer, IT Hosting.
"Over time, we ended up exploiting a multitude of monitoring tools that were based on different versions of Centreon Open Source, coexisting side by side, without a common methodology."
From a plurality of systems and ownership to a single IT monitoring solution shared by all
The issue with the disparity of tools was twofold: firstly, there were differences in software versions, as each monitoring tool followed its own evolution. Secondly, the naming of the hosts or services monitored was specific to each site's monitoring solution, preventing the data from the different IT monitoring systems to be aggregated. "Just as we were aware of the heterogeneity of IT monitoring in our organization, we could see it was becoming a critical part of ensuring the continuity of our operations," explains Guy. "The rise of e-commerce and other advanced marketing methods, and the coinciding growth of the company's digital footprint meant an ever-expanding perimeter, with a large number of remote sites and IT assets to monitor." A determining principle for our project was to build on what was already there. All our teams knew and used Centreon Open Source. What was new was the decision to centralize and streamline IT monitoring in order to acquire a single view of IT on a large scope: all European and some American and Asian sites. Our objective was crystal-clear: become more responsive and proactive.
"We needed a common, centralized platform to manage some 20 sites across three continents, virtually in real time, in order to be able to gain the visibility and responsiveness needed to serve business users at the expected standards."
Shared language and practices
Centreon Business Edition quickly became an obvious choice. Its main advantage was that it allowed the recovery of scripts that were already in use, all the while constituting a wise choice as a true turnkey, scalable and easy-to-manage solution. "Centreon Business Edition allowed us to build on what we already had, while being backed by a committed solution provider and high-end technical support, regular version updates, not mentioning the large open source community," recounts Guy. In addition, Centreon Business Edition met the teams' strong expectations for improved visibility, a line of sight extending over the entire IT chain, and the ability to swiftly assign problems to the right person. As information was not always collected in real time and interpreted in the same way by all, the chain of accountability had become complex.
"In selecting a single platform, our goal was to transform IT infrastructure monitoring into a business-critical activity operated by a fully enabled, dedicated team of 150 users within the IT service."
Deploying an IT monitoring system of reference across sites
Centreon's consultants were mandated to implement the solution and migrate the old systems into a new, integrated and shared solution. "A consultant worked with us on site for 10 days to complete the migration and build the integrated system," recalls Guy. "In less than two months the project was completed and we were soon fully operational with the new platform. Throughout the project, and it is still the case today, Centreon's teams were true partners rather than just software providers."
The solution is configured to oversee about twenty remote sites along with some local relays, as explains Dimitri Sadki, responsible for IT infrastructure at Amer Sports. "We're using seven pollers which provide us with a global view over the sites we monitor, allowing for optimal, realistic response times. We monitor networks, hosting servers, databases, certificates as well as all of our e-commerce sites, for which we're specifically tracking response times." The Centreon Business Edition keeps tabs on 15,000 measurement points (hosts and services that are integrated into Centreon) and 1,400 hosts. The Centreon platform is slated to become the IT monitoring solution of reference used by nearly 150 users (or half of IT staff).
"We were able to make a fresh start in terms of equipment nomenclature and harmonizing practices, so that across teams, we could employ a common methodology."
The result: an IT chain that is much easier to manage, in which each stakeholder is more responsive and accountable.
With the Centreon Business Edition IT monitoring system in place, results were soon noticeable. "In a short time, it was quite obvious that we had improved our responsiveness and that we were better at anticipating incidents," reports Guy. "We have also developed common practices which has had the effect of strengthening communication between teams. The project proved to be a rewarding experience for all involved." Users also responded positively – they were appreciative of the new, integrated monitoring platform and methodology. The company's IT service providers also have access to the monitoring solution to streamline work and apply a common methodology. Another very positive impact is the ability to manage the entire IT chain coherently. In Dimitri's words: "Our Poland-based support team benefits from a direct line of sight into the various services and can immediately open a ticket if necessary." At the moment, there is no plan to automate ticketing from the ITSM tool – the company is still relying on human analysis to effectively manage priorities.
"Our work is based on factual elements that have a common meaning to all involved. Our technical support team, which operates from Poland, has become more efficient in responding to potential incidents, speeding up interventions. In addition, some business teams are provided with information relating to the availability of their services, the various e-commerce sites, for example."
Increased demand for reports and custom views from the CIO and the LOB
As Dimitri points out, "the hosting team is almost a victim of its own success. Across the business, there's a new appetite for dedicated views and reports. We now have to arbitrate needs and limit indicators, otherwise the visual noise will make our efforts to gain visibility counterproductive."
Currently, some teams already benefit from custom reports and views, such as CRM teams (they're equipped with a screen displaying four dashboards mainly relating to the availability of e-commerce sites and subsites. Network, CAD and IT Hosting are tracking the most critical alerts. The plan is to leverage the combined power of the Centreon Business Edition features: Service Mapping (BAM), Custom Views (MAP) and Reporting (MBI) to provide information that is intelligible to all. Guy is pleased with the implementation of the new IT monitoring solution which has made a difference in the work experience of users and strengthened the team's ability to anticipate and predict incidents. He concludes:
"Centreon Business Edition has become a critical tool which we could no longer live without. We're working towards our ultimate goal now: a vision of IT monitoring at the macro level, oriented on IT and business management, leveraging a new set of dedicated reports and views."