It's April, and there you are, a new version of Centreon is hatching. This blog post provides a quick overview of what to expect out of 20.04. The best way to discover what the new version has to offer is to register to our 20.04 webinar or ask for a live demo. For a deep dive, read the release notes.
Your IT is constantly evolving and so is your Centreon platform. Each of our biannual releases tend to focus on a specific aspect of your platform, as part of our objective to provide visibility from cloud to edge. Many Centreon 20.04 enhancements are set to modernize your IT monitoring experience. Update your platform to the latest software version to enjoy the latest possibilities offered by your Centreon IT monitoring platform.
A nod to our community
Remember that we evolve our platform based on what users tell us—so why not take the time now to join our community and be part of the ongoing discussion.
What's new in Centreon 20.04
New Centreon mobile app for monitoring on the go

New Event View for faster root cause analysis

New Cloud architecture for AIOps-readiness

Extended service mapping functionalities

Added Auto Discovery capabilities for more IT automation

New connector for DEM integration: Maltem Insight Performance (MIP)
Here's your quick roundup of Centreon 20.04 highlights.
1- New app for monitoring mobility
Great news for support engineers and sys admin managing alerts day and night! Centreon is now offering a mobile application for IT monitoring on the go (or from your bed). Running with Centreon 20.04 and onwards, the app is available for Google Android or Apple iOS mobile devices. The app brings you the same event management experience as the Centreon desktop interface for smart & mobile monitoring. The app is free and is also available to open source users.
2- New event view for faster root cause analysis
Speaking of the desktop interface, we've also enhanced our event management interface for prompt root cause analysis. With the help of our users, we've designed a new event console integrating into a single view the host and service consoles. We'll be seeking more feedback from our community of users as we seek to eventually replace the host and event consoles with a single pane of glass. Want to see it in action? Ask for a demo.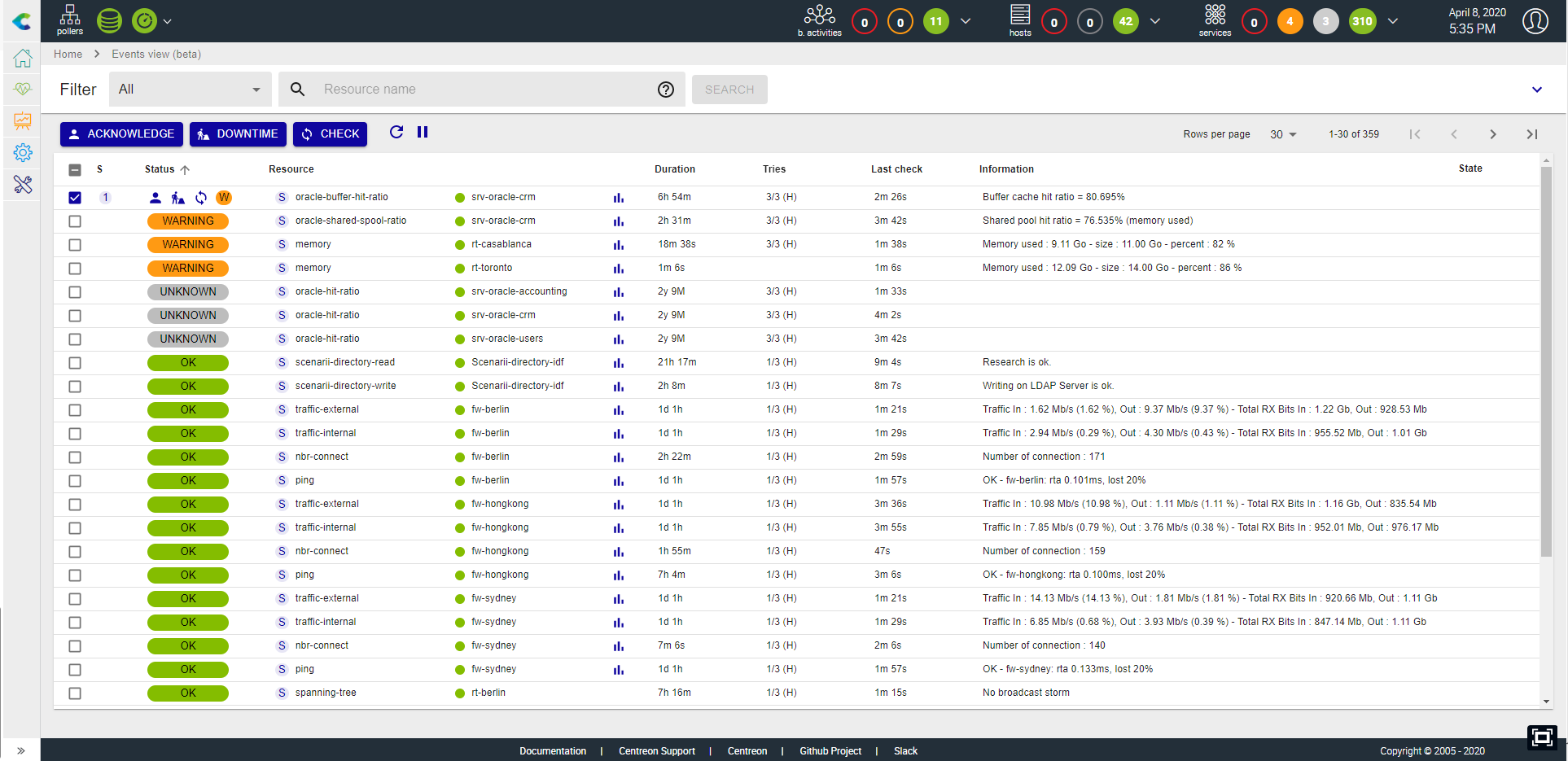 How it's helping:
Streamlined navigation: limited clicks between you and a problem that needs fixing.

Accelerated root cause analysis: means your split-second decision-making is more accurate.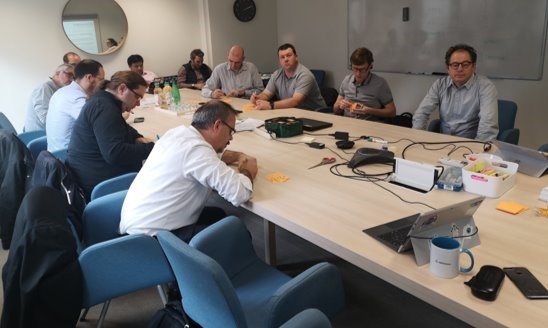 The new app and desktop root cause analysis interface are the result of design workshops we held with users just like you.
3- New Cloud architecture supporting beta AI/ML Anomaly Detection Feature
With 20.04, we're beta testing a new Cloud-Augmented platform architecture, enabling Artificial Intelligence (AI) and Machine Learning (ML) functionalities.
With this new architecture, Centreon combines extensive capabilities for on-premise monitoring with the unlimited power of the Cloud. Centreon monitoring servers can now seamlessly integrate with the Centreon Cloud environment to access extra Cloud Computing capabilities as it is needed.
We're currently beta testing our first functionality based on this platform: the AI/ML Anomaly Detection, which you'll soon be using to detect issues that tend to go unnoticed. Leveraging Artificial Intelligence, AI/ML Anomaly Detection automatically learns patterns from the indicators you are monitoring, automatically alerting you of unusual patterns.
"The Centreon platform implements a unique Cloud-Augmented architecture that offloads to the Cloud anomaly-detection machine learning algorithms, avoiding computing-intensive operations on the on-premise monitoring servers."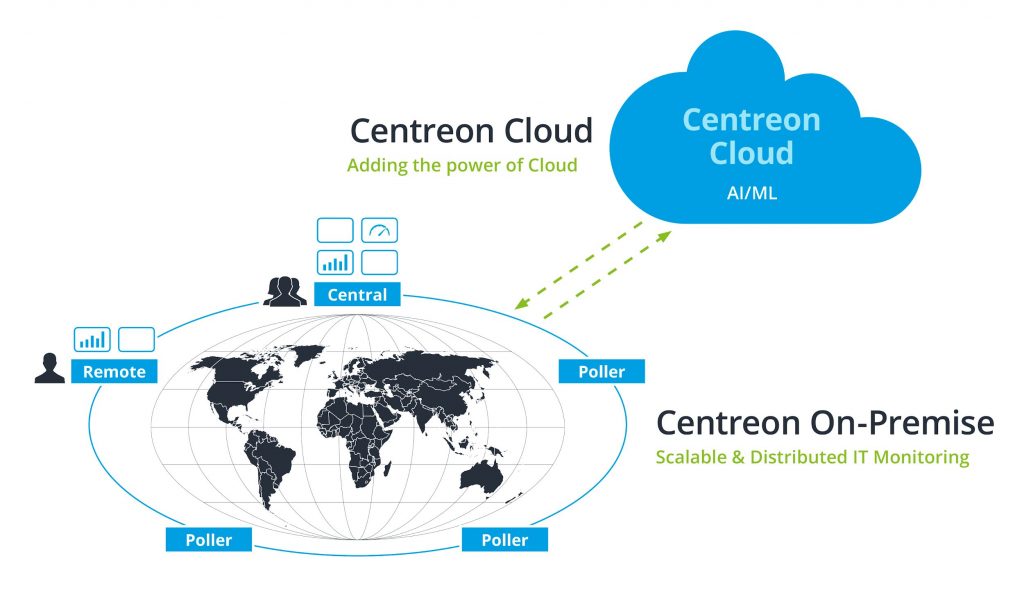 4- Extended Service mapping functionalities
Centreon 20.04 makes it easier for you to identify logical relationships and mapping dependencies of large and complex end-to-end IT services. In concrete terms, it means we've added three extra calculation methods that make it much easier to map typical application architectures and we introduced new options to handle planned downtime inheritance. Use the added capabilities to stay aware of what's going on at any given site at the edge of your network or to map complex business-critical workflow from Cloud-to-Edge.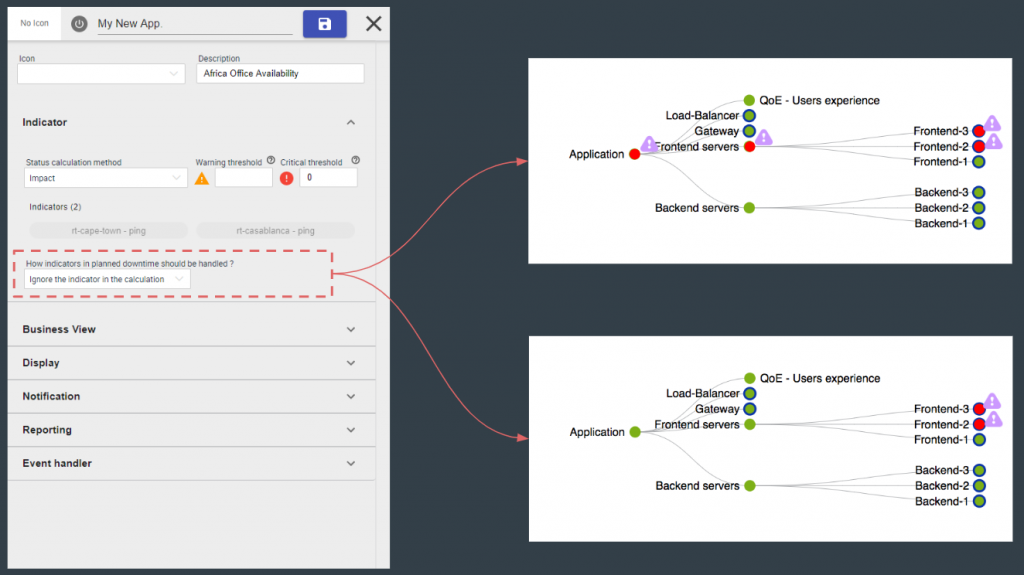 5- Managing numerous remote sites in a blink with Auto Discovery
Additional Auto Discovery capabilities can be applied to retail stores, warehouses, or any such remote sites. Use them to easily determine and map what's required at the edge for a remote site to be IT operational. Through Centreon APIs, real-time graphical views of your remote sites can be automatically generated. All you have to do after that is to touch base occasionally with your various sites to see if everything is running optimally. The Centreon GeoViews map provides the status of each remote site, letting you zoom-in and zoom-out as needed, to access drill-down links to the remote site graphical views.
6- Maltem Insight Performance integration
Considering user experience monitoring is where analysts recommend IT infrastructure monitoring should be focusing on, it's only natural for us to expand your CX monitoring capabilities. We make it real easy for you to integrate your digital experience monitoring (DEM) solution into your Centreon infrastructure monitoring platform. After Accedian Skylight PVX last year, Maltem Insight Performance (MIP) is the latest Digital Experience Monitoring (DEM) solution available through our connector library.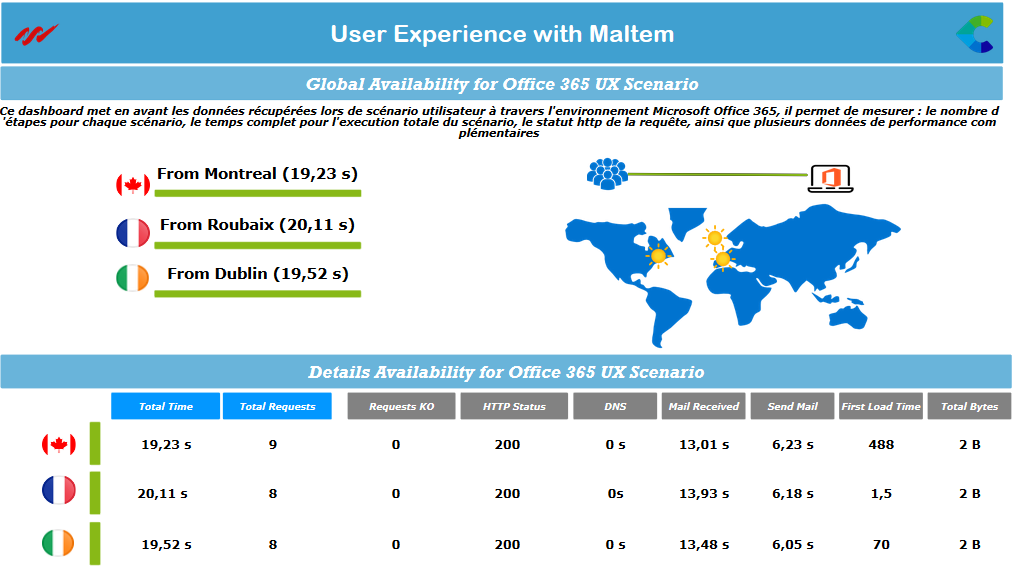 Use the new connector to collect user experience monitoring KPIs from MIP so you can keep an eye on them and everything else on your Centreon monitoring platform.
So there you go, a brand new season of smart IT infrastructure monitoring is starting. Enjoy us to the fullest by upgrading to Centreon 20.04 today!
New to Centreon? Ask for a demo to see if the Centreon platform is for you.