Brand New! Drill-down views you can easily share.
Centreon just released version 4.3 of Centreon MAP, its powerful module for designing highly graphical views that show real-time availability and performance of all key business activities and the infrastructure components they rely on. Release 4.3 now makes it easier than ever to create multi-level views and share some drill-down levels with dedicated teams.
Read the full release note to learn more.
If you're in charge of IT operations and infrastructure monitoring in a large organization, here's what you will love about Centeon MAP and this upgrade.
Combine the power of ACLs with the convenience of selective drill-down views
What's there: A key capability for large organizations is being able to grant different team members access rights to the exact views and resources they need to work efficiently. Centreon MAP's ACL (Access Control Lists) configuration feature already makes it easy to associate Access Groups defined in Centreon to a set of views, assigning all Centreon users of a particular team to their required context.
IT operations in large organizations are divided and managed by multiple teams whose responsibility and scope of work sometimes overlap. To ensure seamless collaboration, you need to design a complete real-time view of your IT infrastructure, which Centreon MAP allows you to do, from the highest helicopter view to the lowest details of an application or subsystem.
What's new: With Centreon MAP 4.3, to start sharing with your multiple teams the exact views that matter to them, all that is needed is a simple right-click. No need to duplicate views, and all changes to a view are only made once.
What just got better: Troubleshooting a problem as soon as it appears becomes faster and more efficient, while pulling out one particular drill-down view to share with only members of the team in charge is undeniably simpler.
Let's take an example: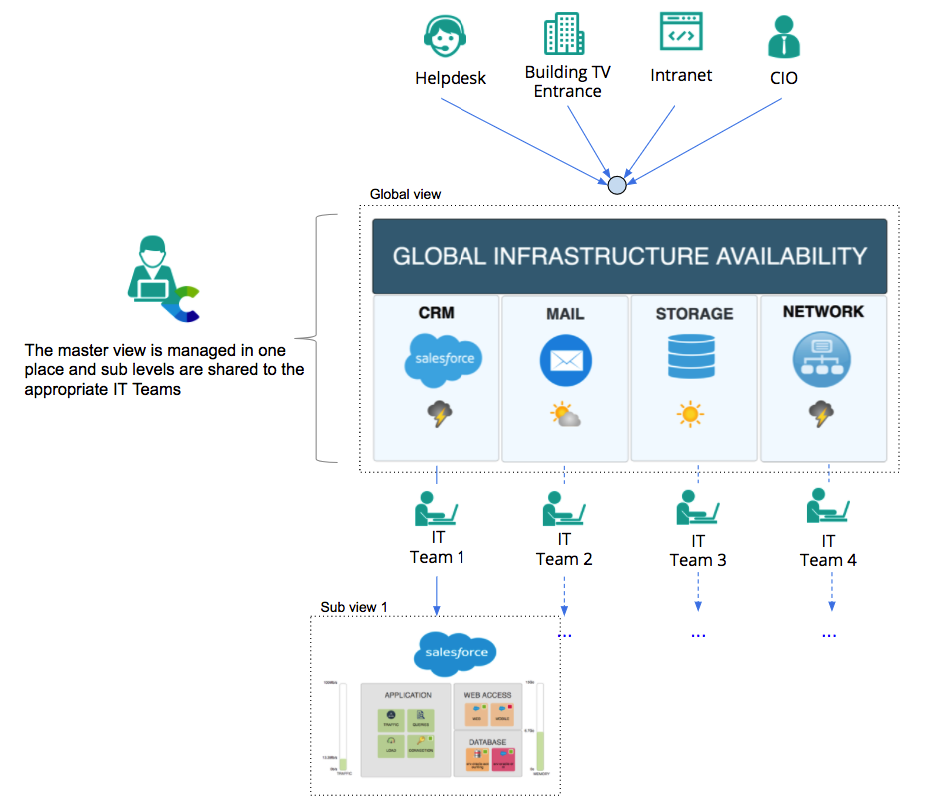 As shown in the picture above, a master view called "Global Infrastructure Availability" is shared with the whole enterprise, while the drill-down CRM view is pulled out to be shared only with the team in charge of CRM operations.
How to start sharing drill-down views
On the desktop client, right click on a container* and click on "Create a view based on that container". This will automatically create a view, in the view list, that is directly linked to that container. Whether you modify the content from the shortcut or from the master view, it will be updated for both.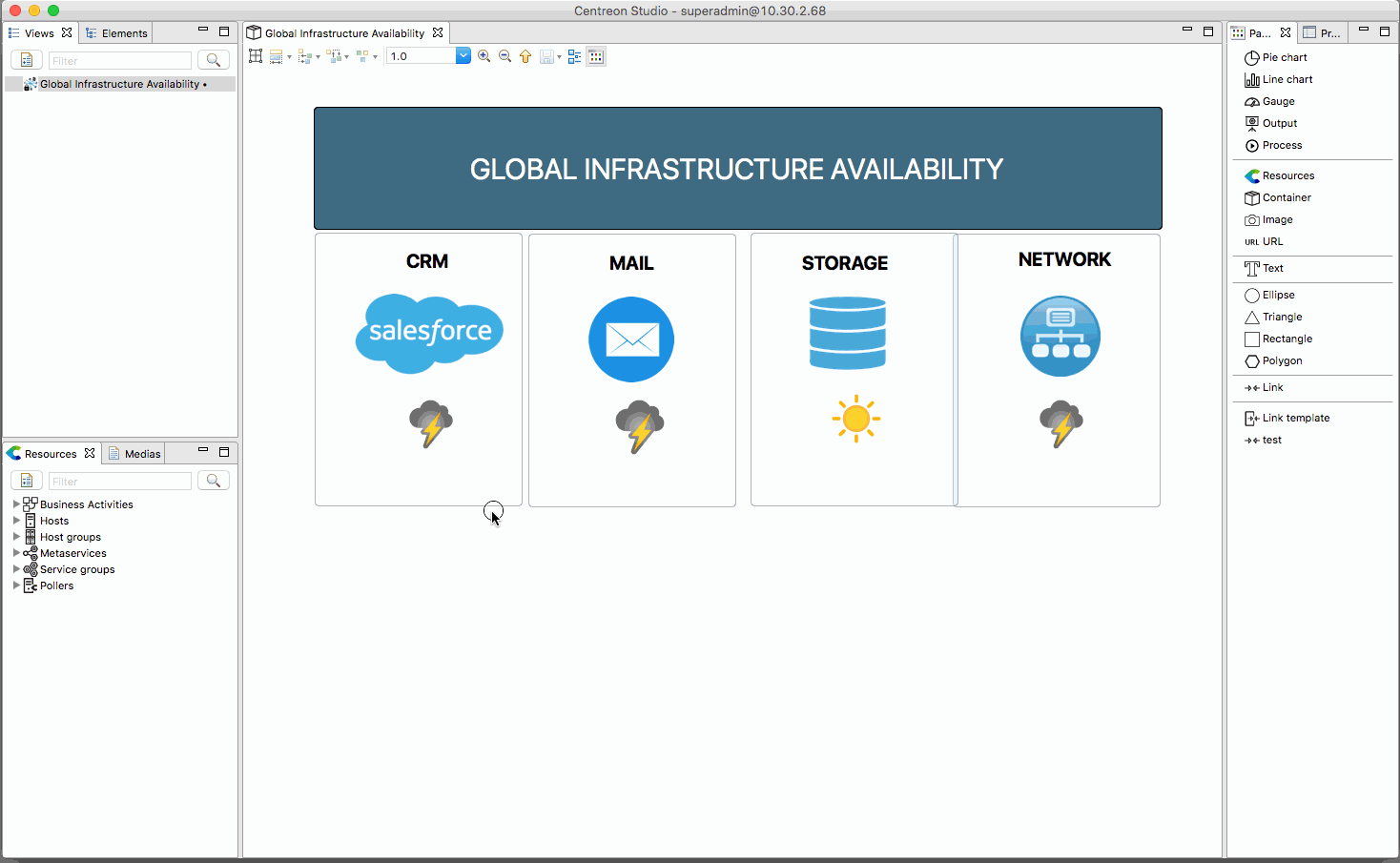 * Container: a container is a Centreon MAP object that can contains other objects of any type. The container's status is inherited from the worst object's status he contains.
You'll love being able to do more with sublevel views: Get Centreon MAP 4.3 now or try it out with our online demo platform! Just download the latest desktop client version and start your demo.
If you are already using Centreon MAP 4.2, your desktop client will not automatically be updated to version 4.3. So make sure to download and install it.
More about Centreon MAP: read this article or the factsheet. And if you want a custom presentation or try Centreon MAP on your Centreon platform, please contact us.