The partnership brings more visibility into the complex IT architecture of innovation-driven enterprises in Central America.
NextPoint, a forward-focused IT service firm based in the Caribbean chose Centreon as the preferred partner for IT monitoring as a first line strategy to securely manage clients' IT. NextPoint offers innovation-driven businesses a robust service portfolio that includes data analytics, IT consulting, risk assessment, security, and monitoring. NextPoint serves established brands in the finance, healthcare, insurance, consumer products and public services sectors, all managing complex operations that are highly dependent on fail proof IT.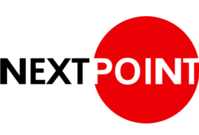 The all-in-one, integrated IT monitoring solution Centreon EMS will be leveraged to help solve acute I&O issues, such as a lack of visibility into complex architecture and the need to ensure business continuity in challenging environments. "Our mission is simple: keep clients on top of their game," explains Pedwar Castillo, Founding Partner and CEO, NextPoint. "We need to be a step ahead with our service capabilities, selecting the partners that can best answer current and emerging challenges."
"Using the full range of Centreon EMS functionalities, we're providing our clients with complete, real-time visibility on crucial infrastructure, and creating positive change for their clients," details Pedwar Castillo. "Events get attended to faster, saving time and resources, enabling us to concentrate on the full picture. Through advanced business-aware reporting, new communications channels are opened, bridging the gap between IT and business teams. IT managers can make better, documented decisions, predicting and managing end-user experience through a data-driven approach, driving results for the business." 
"With on-the-ground support in the Americas, our teams can actively support NextPoint as they build exceptional and secure IT environments for their clients, seamlessly integrating smart, future-ready IT infrastructure monitoring," added Romain Le Merlus, Co-Founder and CEO, Centreon North America. 
Since its foundation in 2006, NextPoint developed important audit and consulting projects for a range of market leaders such as Banco Popular, Seguros Universal, Banco del Progreso, Grupo Rica, Casa de Campo Hotel, Edenorte, Promérica, Colgate Palmolive, Nestlé, DGII, Superintendencia de Bancos, UNPHU, and others.
More information on Nextpoint and their Centreon EMS offering can be found here: nextpoint.com.do