Centreon announces its first partnership in India with an IT and connectivity pioneer based in the Kashmir-Jammu region, known for connecting businesses and citizens to the Internet in the early 90s and today involved in major innovation projects such as smart cities.
Paris & Toronto, October 10, 2023 —Centreon, the reference partner for digital performance monitoring and India-based system integrator Myasa Network Solutions announced their partnership, marking a first in India for Centreon's global partner network. Centreon software is to be part of bundled solutions Myasa Network Solutions markets to support accelerated innovation and digital transformation in India.
With steady economic growth, India is expected to become the world's 2nd largest economy over the next few decades.[1] Businesses are harnessing digital technologies to capture growth opportunities and the government is massively investing in digital infrastructure, driving the demand for IT and connectivity solutions.
"Solutions like Centreon which simplify how performance is monitored and scale to fast evolving environments are becoming a hot item in India as digital transformation accelerates," explains Marc Antoine Hostier, Chief Operations Officer, Centreon. "This first partnership in India with Myasa Network Solutions not only marks an important milestone for Centreon, but it brings strong local expertise for IT performance monitoring to the Indian market. We are looking forward to supporting Myasa Network Solutions in deploying embedded, future-ready digital performance monitoring solutions to support the ambitions of the public sector to improve access to digital services, and those of the private sector, as it manages the next critical phase of technological innovation," adds Marc Antoine Hostier.
Centreon IT monitoring integrated in bundled offerings
With a specialized workforce at its core, Myasa Network Solutions has been at the forefront of technological innovation since 1994, and a longtime CISCO Select Integrator and DELL Enterprise Business partner, and now a Centreon partner.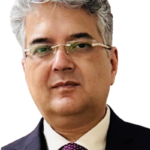 "In choosing Centreon as a key solution for network performance and security, we were particularly impressed by its scalability and adaptability in addressing the complexities of today's critical networking environments," states Yasser Kazmi, Founder and CEO of Myasa Network Solutions. "Previously, we explored a myriad of open-source and commercial monitoring options before settling on Centreon. Our internal discussions affirmed that Centreon's architecture offers the scalability, security, and agility we require in this era of rapid digital transformation."
"Our technical teams find Centreon's platform incredibly user-friendly. We view this as a strong indicator of client satisfaction—when our teams endorse it, we're confident our clients will too," adds Yasser Kazmi. "Centreon's visually appealing dashboards and graphical interfaces enable comprehensive monitoring, simplified performance metrics, and streamlined notifications, solidifying its place in our essential suite for IT network and security solutions."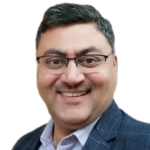 "Serving clients with critical requirements—ranging from public telecommunications companies and major manufacturers to sizable financial institutions—is a testament to our expertise. Additionally, we contribute to the networking needs of key governmental services, like healthcare and emergency response, as well as women's safety and empowerment programs. This highlights the diversity of our clientele, who all share the universal necessity for unfailing network performance," concludes Avneesh Bansal, Director Sales at Myasa Network Solutions.
A technological partner and pioneer in India
Since its establishment in 1994, Myasa Network Solutions has been a crucial catalyst in the digital evolution of the Jammu-Kashmir Union Territory, northern part of India. The company was initially responsible for launching email and web services  in the region during the early 1990s, further extending its contributions to the rollout of fiber-optic  and wireless networks. More recently, Myasa has been integral in fortifying key public services, notably supporting the technological backbone and contact centers  of the Dial  100 / 108  emergency response system—akin to the 911 service in the United States and Canada.
Over an impressive span of 30 years, Myasa Network Solutions has steadfastly pursued its mission to "simplify lives using technology." The company has earned its position as a dependable technology partner for various government agencies, public sector organizations, educational establishments and commercial enterprises, not just within Jammu-Kashmir but also across India and internationally.
—————————
About Centreon
A leader in digital performance monitoring, Centreon has been developing a unique expertise in monitoring infrastructure, networks, and digital user experience since 2005. A thousand clients—public organizations, enterprises, and MSPs worldwide, an extended network of 91 partners, and 250,000 users in 60 countries, count on Centreon every day. With a 160-people team working from five different countries, Centreon posts a 35% average yearly growth. For more information, visit www.centreon.com.
About Myasa Network Solutions
Established in 1994, Myasa Network Solutions specializes in system integration and software solutions with a core vision to "Simplify Lives Through Technology." Over nearly 30 years, the company has consistently identified technological voids and filled them, exemplifying innovation in India's IT and communications sector. As a certified ISO 9001:2015 and ISO 10002:2014 organization, Myasa caters to a diverse clientele that spans the public and private sectors, including telecommunications, financial institutions, governmental agencies, healthcare, education, and multinational corporations. As a long-standing CISCO Select Integrator and DELL Enterprise Business Partner. For more information, connect with Myasa Network Solutions on LinkedIn.