UK VARs Readying to Serve the "Everywhere Enterprise" Through Increased Network and Security Integration.
Centreon, a trusted global provider of business-aware IT monitoring for always-on operations and performance excellence, has signed a partnership with ABC Distribution, a forward-thinking technology distributor serving MSPs, Security and Networking VARs. The partners' common vision is to help UK value-added resellers (VARs) bridge the Network and Security channels, integrating their solutions portfolio to match end users' current expectations. With only 27% of organisations satisfied with the visibility they have over their IT *, integration stands as 2021's key ability for VARs if they are to fully transform post-pandemic challenges into growth opportunities– and into benefits to end users through improved IT performance and business continuity.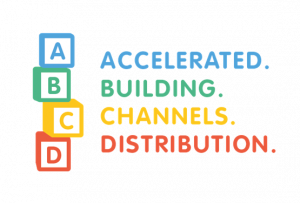 "The pandemic accelerated the transition to 'Everywhere Businesses' and VARs in the UK are looking to fill the gap between the traditionally siloed Network and Security channels," explains Chris Walsh, Cofounder and Managing Director of ABC Distribution. "Bringing more synergy in these areas is the vision behind our partnership with Centreon, already a well-known player in the UK for its ability to bridge the gap through holistic, cloud-to-edge monitoring. VARs are turning to Centreon to help clients replace as many as 6 tools that are typically difficult to manage and hinder IT performance," says Chris.
Centreon's Juan Lyall, Country Manager in the UK and Ireland says a concurring trend is reshaping how IT solutions are provided and implemented. "The line is blurring between IT roles within organisations. End-users want common platforms and streamlined processes. Strong cloud-to-edge monitoring capabilities are crucial to managing expanding networks and efficiently mitigating security and business continuity risks."
"The pandemic is a challenge but there are opportunities in leveraging an integrated service portfolio as a competitive advantage," says Marc-Antoine Hostier, Chief Revenue Officer at Centreon. The company boasts a solid 35%+ global growth year of year since 2015. Gartner expects the IT operations market in the UK and Ireland to reach $3.4 billion by 2024 with a solid annual growth of 8.12%.**
"To kickstart 2021 with the addition of Centreon to our growing stable of vendors is exciting for ABC Distribution. With the growing demands of a hybrid infrastructure, especially in the current climate, there is a significant opportunity for partners to implement Centreon and use this as a tool to manage their clients' infrastructure. Centreon is already recognised in the market, transitioning to a full 2-tier channel approach comes at the right time for both ABC as a distributor and our channel partners," concludes Chris Walsh, Cofounder and Managing Director of ABC Distribution.
About ABC Distribution
ABC Distribution, a forward-thinking technology distributor serving MSPs, Security and Networking VARs. The team at ABCD have over 100 years collective experience of working with vendors and technologies through the lifecycle of a vendor from those embryonic days when a technology first launches to years down the line as the technology and vendor becomes more mainstream.The team bring with them extensive knowledge of the channel from the UK & Ireland, into mainland Europe, venturing into area's within the Middle East and then into Australasia. With the experience and credibility ABC Distribution brings extensive knowledge of the Partner & Distribution landscape in those areas, so ABC Distribution experts can advise on who to work with and how to approach them depending on the  stage of evolution and strategy around growth.
More information on ABC Distribution can be found here: abcd-service.com.
————————-
 * State of IT Monitoring 2021-2023, Centreon.
** Gartner Forecast: Enterprise Infrastructure Software, Worldwide, 2018-2024, 3Q20 Update.
————————-
Centreon has a modern partner program that puts Partners First. Learn how Centreon's Partner-First Program can help and more about the Centreon's ON program visit: www.centreon.com/en/partner-program.