The managed service provider based in Sao Paulo, Brazil is using the Centreon platform for smarter IT Infrastructure monitoring.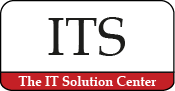 ITS Soluções, a full-service managed service provider (MSP) based in Sao Paulo, Brazil chose Centreon as the solution of choice for smart IT monitoring. ITS Soluçoes's mission is to sustain innovation journeys through a complete scope of IT services that help businesses automate the management of their IT, ensuring agility and the creation of value. 
Long-time users of Centreon, ITS Soluções transitioned to Centreon's enterprise platform to bolster their IT infrastructure management services portfolio. They use it to collaborate with enterprise clients, giving access to customized dashboards and KPIs that track the status and performance of IT service, from availability to user experience. Their clients have at their fingertips essential insights to respond to any issue slowing the business. 
"We serve a diversity of operations, but whether our clients are in finance, insurance, media, retail or any other sector, the need is the same: accelerating the management of IT infrastructure," explains Marcilio Henrique Lage Machado, founder of ITS Soluções. "Our role is to enable agility through a complete scope of services, many of which are automated and delivered through a client portal." With its high degree of ITOps integration, the Centreon platform provides clients with full and timely visibility on the IT service being delivered to users and customers. "Adding those capabilities is an essential part of providing strategic support, creating value and retaining business," concludes Marcilio. 
ITS Soluçoes implements and manages a broad range of services, from cloud to edge. Their clients are constantly adopting new technologies but are also seeking integration across systems, old or new, to automate as much as possible the management of IT operations. 
"We're excited to partner with ITS Soluçoes. They can count on us as we support mutual customers on their next transformation journey, while ensuring seamless IT performance today," says Romain Le Merlus, Co-Founder and CEO, Centreon North America. 
Founded in 2002, ITS Soluções's approach to consulting and IT service management is based on deep expertise backed by the latest best practices. Their team of Centreon-certified consultants is poised to grow as holistic, future-ready IT infrastructure monitoring becomes an essential part of digital business performance.
More information on ITS Soluções can be found here: www.itssolucoes.com.br
About Centreon
Centreon is a global provider of business-aware IT monitoring for always-on operations and performance excellence. The company's AIOps-ready, business-aware IT monitoring platform is renowned for its unique ability to monitor today's complex and converging infrastructures, from Cloud-to-Edge. Privately held, Centreon was founded in 2005 with roots in open source software. The company continues to steward a dynamic open source framework and a growing, vibrant global community of 200,000. Today, Centreon is trusted by organizations of all sizes across a wide range of public and private sectors. Its head offices are located in Paris and Toronto, with sales offices in Geneva, Luxembourg and Toulouse. For more information, visit centreon.com.