Centreon Enterprise Plugin Packs (EPP) is THE answer. Addressing over 265 domains (and still counting), wide and deep monitoring coverage of major operating systems, equipment, servers, applications, software protocols and services become fast and painless – even for beginners. And that's not all.
Here are 5 clever reasons for Centreon EPP.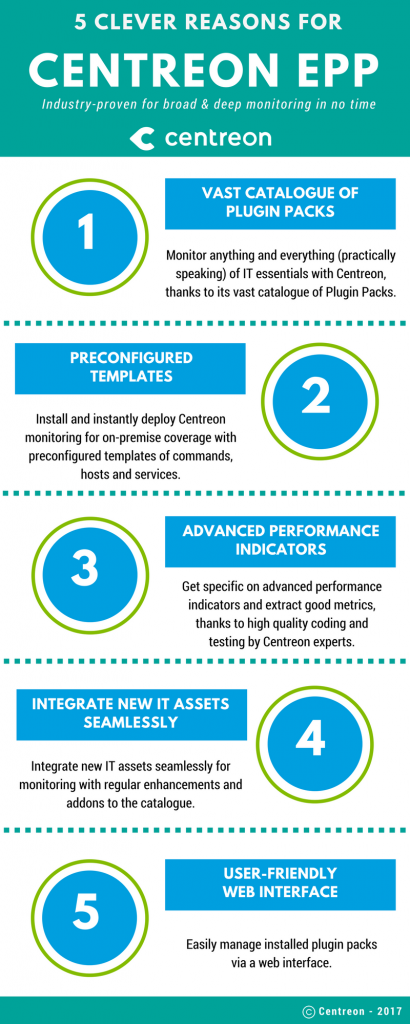 To find out more, check out an extract of our Plugin Pack catalog.
To test our Plugin Packs you can download Centreon 3.4 with its 6 native Plugin Packs or choose the Free Trial of Centreon IMP including 5 additional Plugin Packs.
Would you like a personalized demonstration or to test the functionalities of Centreon EPP on your platform? Contact us.
Also read:
Tags :
Centreon EPP